Increase rewards for normal chaos raids
czlr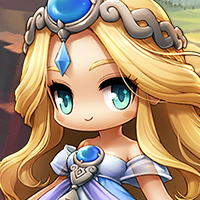 MapleStory 2 Rep: 775
Posts: 10
Member
Background:
http://maplestory2.nexon.net/en/news/article/38927/producer-blog-state-of-the-game-week-6
The last blog post introduced plans to add new "normal modes" to existing chaos raids, that were intended to be more accessible by regular players.
Specifically, they drop 5 selection box fragments rather than a whole random box, with some other penalties like no chance of obtaining a pet drop.
The post estimates the rewards as being worth about 37% of a regular hard chaos raid clear.
Quick numbers to check:
Running hard chaos raid 6 times will give you 6 random boxes
Which are either 6 items or 60 fragmenets (2 non-random boxes)
Running normal chaos raid 6 times will give you 30 fragments (1 non-random box)
In the worst case, if you assume all 6 items are always dismantled, normal dungeons will be effectively worth 50% of hard mode.
In the best case, if you assume all 6 items are always kept, normal dungeons will be effectively worth 17% (1/6) of hard mode.
Suggestion:
While normal mode dungeons do address the stated goal of giving players a smoother ramp up to the hard chaos raids, I think there's potential for improvement. Right now, a hot issue is the power gap between top players vs. others, where the thought is that top players are pulling further and further ahead. Especially because everything is time limited. So every week you miss is 1 more week you're behind by.
And a big way of solving this is to have diminishing returns wherever it makes sense.
So on the topic of normal vs. hard chaos raids, I think the ideal would be: (1) to have the rewards for normals be high as possible, at least to the point where people running them will not feel hopelessly behind compared to those running hard mode. (2) At the same time, it should definitely be balanced enough that people still prefer hard raids if doable.
I think the current rewards are far from meeting the threshold for (1) and thus can be improved. For example, doubled to 10 selection boxes instead. Then it will be as if people running normals miss out on the RNG roll from opening the box, but will still get the same amount of materials as if they dismantled the piece that was gotten. Weaker players won't fall behind as much, and hard chaos raids will still be enough incentive for stronger players to run.
Disclaimer: this change doesn't impact me because I'm able to clear hard chaos raids. So I'm purely suggesting this out of principle.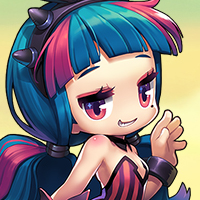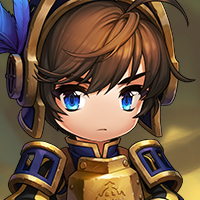 Thoughts?

33 votes

Agree

&nbsp

58%

(19 votes)

Disagree

&nbsp

42%

(14 votes)