During the October event period, the Escaped Moon Bunny world boss spawns at the following times:

NA West: 02:30 AM - 05:30 AM UTC
NA East: 11:30 PM - 02:30 AM UTC
South America: 10:30 PM - 01:30 AM UTC
Europe: 5:30 PM - 8:30 PM UTC
Oceania: 08:30 AM – 11:30 AM UTC
Dungeon ...."Tactics" and Venomous Mouth Breathers
BaronLövat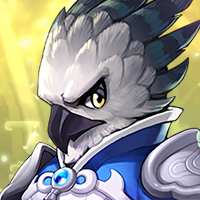 MapleStory 2 Rep: 2,820
Posts: 141
Member
I just want to say,

the self imposed and forced tactics for dungeons are getting old, fast.

Watching people get abused, and even myself being cussed out or called names because you're "not doing the tactics you scrub" is precisely why people call the community toxic.
And just to be clear, I'm not talking about the mechanics, I'm talking about stupid self imposed crap like Ledge Stacking in Fire Dragon etc. People cleared FD for several weeks just fine and even with solid times, without using these stupid cheese tactics.

But then again, trying to get irrational sheep to be conscious of their irrationality is a fight you'll never win. What's the saying, don't argue with idiots?