Deleting Items is annoying.
Arkey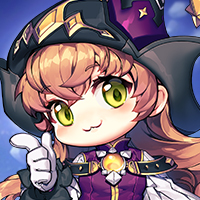 MapleStory 2 Rep: 1,135
Posts: 65
Member
I wish there was like a trash can option inside the inventory that you can drag and drop the item into, to delete. If there is one already then I'm just dumb but I don't see it. Whenever I'm trying /sit and sort my inventory, dragging and dropping an item onto the screen either drops it if its not bound or destroys it. Either way, where ever i release the mouse to destroy or drop, it forces a click and my character starts walking off making me have to return to my seat. I want to delete items without wiggling around please. Its not game breaking but its annoying.

Please just negate the mouse when its dragging something or just add a trash inside the inventory to drag items into.