(ง ͠° ͟ل͜ ͡°)ง ultimate DPS SKILL TREES for wiz
ChuChica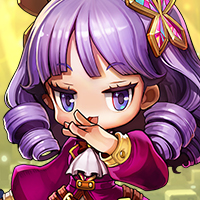 MapleStory 2 Rep: 1,020
Posts: 34
Member
edited

7:46PM

November 15, 2018
in Wizard
fire focused dps
I'll explain a bit about these abilities, there are ones you need to max in order for best DPS output and the ones you can be flexible with.
You must
max these abilities
:
(this will be your main DPS source in this build)
i dont think we need explaination for these lol, fire tree has best damage stats, statistics doesnt lie xD.
these ones don't belong to fire tree, but they're one of the hardest hitter skills, so u need to max at least one of them for a DPS build
, max Ice storm if you prefer a higher DPS with a bit longer casting time and shorter cooldown.. max Thunderbolt if you like being in savage PVP map, this skill has really short casting time, which is very good in PVP.
don't put 5 in each because this will lead to ineffective spirits consumption xD (don't forget u can still blast flame waves to DPS whenever u have cooldown on big damage skills).. so you want to choose and max one of these 2 and ignore the other branch
10% fire/ice/electric damage, yes plz xD (max it as soon as ur lv61 too)
These abilities
you don't need to max, but they can be
important for certain playstyle
, however, you'll need to choose one of these and max them, your choice will depend on your playstyle:
if you have some extra attack speed from gear or if u don't want to drain out spirit too often
(some ppl prefer doing that so they can cast big damage spells asap), definitely max this one, because your flame wave will drain out spirit pretty fast,
you'll have to DPS with this ability until your spirit comes back up
.
Some ppl may say wiz doesn't need attack speed.. well I'm one of those weirdos, so I like this ability XD. Also, some ppl have for eg a belt with max piercing + some attack speed, that's how you might end up with 110% attack speed.. long story short if you have attack speed, max this :V
Some extra attack speed is not bad but donot go for a full attack speed build on your gear XD.. for wiz I wouldn't recommend having more than 110% attack speed
this is an interesting ability XD.. this one
stuns everything it hits, but NOT in official PVP mode
(again, this hasn't come out yet).. basically it's like a knight's spin stun, except its range XD. you'll want to max this if you're often in savage PVP maps and like to make other people's life harder lol.
Also you can't ignore this ability
IMO because you'll need this one for
killing adds with fire shield in epic raids
, put at least 1 point in it so you can kill them.
if you're a team player
and you want your team to do best DPS possible, definitely max this ability, if not well.. its not a must have xD... you can also be flexible and balance this one with magic claw out, but the less magic claw u have, the less DPS you'll have, but don't worry, its not big of a different.
With lvl1 magic claw and lvl10 Focus Seal, I do about 5k-10k DPS less than lvl10 magic claw and lvl1 focus seal.
Since you can still reset skill points for no cost, I normally max magic claw whenever I'm playing alone and switch to max focus/ice spear when I'm in raids for eg, to get the most out of the game.
also, I want to address this skill
this skill doesn't make you a badass tank, but it can save your cute little squishy life xD (in savage PVP maps for eg) xD. You want to activate it at the right time to escape sticky situation and then quickly teleport away from enemies
you don't need to max it because its really not an effective ability, wiz have teleports for a reason.. don't take hits xD
dps for official PVP (not available yet)
it's a sad truth lol, wiz doesn't have any advantage in real PVP.. we're actually one of the worst class in official PVP XD.. our abilities won't affect anyone in any case, it won't slow, won't stun, it just DPS, and because of that, you want the best single target DPS possible, max mana claw
but IMO, wiz isn't really a class for PVP xD.. if it's not effective, I wouldn't do it lol
hard hitter elemental skills focused DPS
(not recommended for after awaken, you'll need to max out either fire and focus seal/elemental master or ice/storm and focus seal/elemental master)
Noticeable things about this build:
- This is the one build where you'll do most dps, you'll need to hold down magic claw alot for this because you'll be casting this skill a lot, to save up spirit for the big damage abilities, which are Ice Storm, Tornado, and Thunderbolt, these abilities will be your main DPS source. Whenever your spirit is close to 100%, hold down flame wave macro to do the best possible DPS
- This skill tree has a lot of DPS (about 20k-25k more DPS than the one above with my gear), but you shouldn't build your gear with fire/ice/electric damage attributes with you have this build.. because it only boost specific type of damage, while you constantly use all types of elemental.. just build with piercing/magic piercing/boss damage or piercing/crit damage/boss damage you'll be fine
- Whenever you have extra skill points, invest in Elemental Master first, then Focus Seal