Lotiz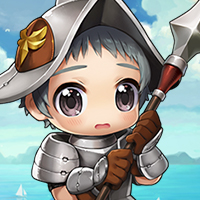 MapleStory 2 Rep: 850
Posts: 31
Member
Before I get into the meat and bones of this post, let me preface by saying I did enjoy my time on Maplestory 2 and I don't blame others who are still having fun with it. I believe the game has tons of potential and I really do want to see it succeed, but it has some fundamental problems that should be addressed in order to help it to succeed.
The way I will lay this post out is by listing out a reason I quit, and then proposing a possible suggestion to Nexon around this issue. I encourage you guys to include your feedback on this thread or make your own thread! Please understand that this is my own opinion and in no way represents the Maplestory 2 community as a whole. So without further ado...

Reason 1: Gated Content
Suggestion: First of all, what I mean by gated content is not a "physical" gate, but rather a "why the hell would I do this" gate. In the current system, players are basically encouraged to only participate in the two hard dungeons that drop their duplicate weapon because of how the system currently works. This effectively cuts off the content for many players into 1/3 when progressing from 2100 to 4500 Gearscore. One thing I've learned playing many MMORPGs is that making any content irrelevant is never a good thing. My suggestion here is pretty simple. Allow players to use duplicates from other dungeons to enhance their weapon, thus making all dungeons much more viable to run. As an owner of a Murpagoth weapon, I found myself constantly running the same 2 dungeons non-stop. Because we have a weekly limit on top of this, the game almost forces us into doing these specific dungeons.

Reason 2: Elitism
Suggestion: Now I'm not saying this is by any means Nexon's fault, but I think that there are ways that they can better close the gap between newer players and elite players. Many people have complained that the new Chaos Raids are too hard for people who did not play KMS 2 before the release of GMS 2 and that Elite players are hiding strategies from new players in order to keep a power gap between them and others. This is a community problem but there are some changes Nexon can make to relieve this issue. My suggestion here is to add difficulties into the Chaos Raids. Normal, Hard, and Nightmare. Normal would be a viable option for a PUG group and would grant the lowest chance at Legendary gear (or perhaps offer a slightly reduced version of Legendary gear). Hard would be a viable option for a well equipped guild that understands all the mechanics of the raid but has some imperfections in their runs. And Nightmare would be for the hardcore guilds to reap the highest drop rates of legendary gear. This would allow newer players to still clear the raids but suffer from lower drop chances or lesser gear.

Reason 3: Lack of Things to Do
Suggestion: I get it, you think there's a lot to do in the game. But when it comes down to it, there's really not. What I've noticed watching streamers who run long streams is that they run out of things to do on their main character and begin to improvise on an alt character to keep the stream running. Past your dungeon runs (which can get stale real quick), life skills, maybe tinkering with your house a bit, daily quests, and farming trophies, there's not a whole lot to the game. Anyone who has played something such as WoW before understands that there could be much more to do in Maplestory 2. My suggestion firstly, is to add a large PvP side of the game to players. And I don't mean what KMS 2 currently has. I mean open world pvp, 3v3 arena pvp, guild wars, and make it rewarding. In KMS 2, the class balance in PvP is atrocious so that's something that would need to be addressed as well. I think introducing a lot of fun PvP options to the game would add so much to do. Also I think Nexon should add a system into the game that rewards players for being social and encourages them to talk to each other in towns (Similar to the Fame system in Maplestory).

Reason 4: Gear Viability
Suggestion: I'll keep this one short. Most offensive gear stats are pretty useless aside from a few, and defensive stats on gear are absolute garbage. My suggestion here is to make certain classes scale better off of certain stats to provide some variety.

Reason 5: The Inevitable Takeover of Nexon
Suggestion: Anyone who has played Nexon's games knows the life cycle of these games. They will tell you that there will be no pay to win. Eventually the game burns out and the population drops, Nexon implements pay to win to milk every last dollar of the games dying breaths. My suggestion is, just don't implement pay to win. I don't see it happening anytime soon but if the game begins to dwindle out, be prepared.

That's it for now. Thanks for reading!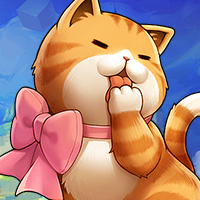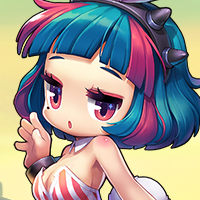 Is Maplestory 2 becoming stale for you?

71 votes

Yes

&nbsp

62%

(44 votes)

No

&nbsp

38%

(27 votes)