is it really new content?
ItsMyStory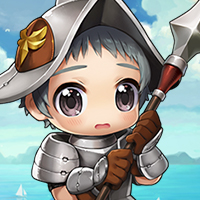 MapleStory 2 Rep: 1,430
Posts: 99
Member
Is it really new content if 3/4 of the population maybe more cannot do the content in anyway or form? You say the turkey event but you kill a turkey everyday in like 5mins done is there really progression being done or do you feel just trap in a never ending circle.

Elitist don't even try to help people progress through the game thereby creating a more vibrant community so more people can enjoy the content. Except they try to exploit the community even further by selling runs and locking people out. Is this really not considered as to be toxic?

These are all things you should consider... If there is no sense of progression in each update it would feel as though it is more of a regression. Elitist try to use all sort of BS to justify their actions and means but a few 1% can't ever support the whole company. Especially since there is no more pay2win methods unless you are panning on buying multiple of each copy of clothing with your own money. When the whole community is gone...