✙ ✙ [Temporary] Free Doodle Requests ✙ ✙
TempestQ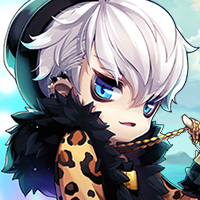 MapleStory 2 Rep: 740
Posts: 12
Member
hey guys! I decided i'd open up a small doodle request thread!
I really want to experiment with my style a bit more haha so these doodles could range from headshots, to halfbodies, to maybe even chibis
Here's a more recent example of my art i did of my priest:
Request for a friend
if you're interested in a doodle, just comment below with a reference of your character!