During the October event period, the Escaped Moon Bunny world boss spawns at the following times:

NA West: 02:30 AM - 05:30 AM UTC
NA East: 11:30 PM - 02:30 AM UTC
South America: 10:30 PM - 01:30 AM UTC
Europe: 5:30 PM - 8:30 PM UTC
Oceania: 08:30 AM – 11:30 AM UTC
>~< 【Empire】【NA-EAST】 【All-Core】
Heals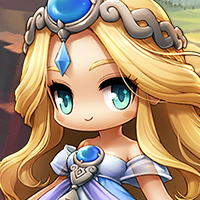 MapleStory 2 Rep: 1,520
Posts: 85
Member
Background
Our Guild was renamed to Empire because of certain drama that happened after cbt1 and clearly needed some change. The entirety of the Guild was created in November 2017. It is almost our 1 Year Anniversary and we're very excited what events will hold in the near future.
Type
We're the type of guild that can be chill but also end-game. What I expect out of this guild is people having end-game content but also chilling out in popular towns, you know, the best of both worlds.
Classes
We're also looking for classes that are very diverse, such as Assassins, Heavy Gunner, Archer, Knight etc. If your class is one of the popular ones like Priest, Zerk, and you want to join you can. We will be raiding asap but also taking our time because it will be full release so no racing is really necessary.
Activity
We're very strict when it comes to people being inactive/active. If you have real life duties to make please let us know so we can schedule a raid in a later day or if you're taking a break from Maplestory 2, please notify me or one of the Imperials (Mods). Our strict rule is minimum 4 days a week including weekends.
Discord
https://discord.gg/ZubSZcF
When it comes to discord, unless you just want to join to talk to friends, make sure you do as the server asks unless you will not be included in Raids or Help in general. Anyone can join but only few will be selected to join the guild because of the recent changes. We also have a section where Streamers can promote themselves, here is your incentive young streamers, haha.
Conclusion
We are strict, have rules, have expectations, and have no tolerance with rudeness/immaturity. Anyone can join just be respectful on each other's views and everything will be fine.
- EmperorTV #1250