Only show insignia's that you have unlocked.
Zuryk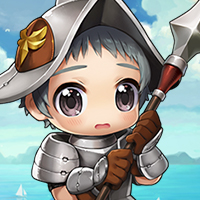 MapleStory 2 Rep: 440
Posts: 6
Member
With the recent patch you removed some of the insignia's that are currently not in the game. It would be great if the insignia window no longer showed insignia's that you have not unlocked. There are some insignia's that I will never be able to receive like the Founders Pack one. But it will always be a grayed out icon in that list. So having the list only show insignia's that are unlocked will clean up the menu a lot.

Anyone else agree?