[NAWEST] Pineapple Under The Sea + Island House
SavageKitty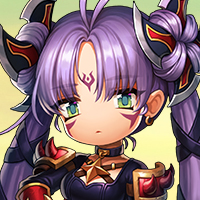 MapleStory 2 Rep: 560
Posts: 4
Member
WHOoOoOOOoO LIVES IN A PINEAPPLE UNDER THE SEA????
This was a commissioned, cooperative housing design that we did for a guild mate. His name's Patrick so he requested for a pineapple under the sea--Inspired by Bikini Bottom in Sponge Bob Square Pants! Stop by our cozy pineapple under the sea, where you'll find underwater delights, sights, and sounds. Right outside, we have out Krabby SHACK cafe, serving the most delicious krabby patties & seaweed pizza.
Feel free to stop by and come join us for our nightly bbq and luaus!

Server: NA West
Building Team: SavageKitty & HaiOppai
Pineapple Beach House Owner: Misatosan
Island Beach House Owner: Lucky7Willow
Guild: Anti Yeet Yeet Club
~~ Patrick's Lovely Pineapple Under The Sea ~~
(keep scrolling down.. and you might just see who lives on top of the water!)

So who lives on top of the island, might you ask? Our guildie, Willow, who has NO Clue that there's a pineapple house under the water by his house!