NXACuddles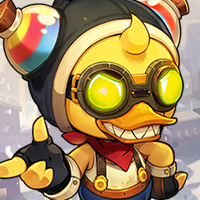 MapleStory 2 Rep: 69,405
Posts: 517
Administrator

Português
Recebemos vários comentários sobre os preços no servidor sul-americano e descobrimos que é muito caro para os jogadores da região LATAM comprar os itens disponíveis. Por isso, seguindo um modelo semelhante ao de jogos como DOTA2, League of Legends e outros títulos importantes da região LATAM, aplicaremos uma mudança neste mês.
Observe que, por questões técnicas, essa mudança se aplicará apenas ao servidor sul-americano e somente no Steam. Portanto, para obter os preços com desconto:
Você tem que jogar no servidor sul-americano
Você tem que residir em um dos países da América do Sul
Você tem que usar o Steam para comprar Merets pelos preços novos.
Mesmo que resida na América do Sul, se jogar nos servidores norte-americanos, você não conseguirá ver os preços diferentes. Além disso, mesmo que jogue no servidor sul-americano, se morar nos Estados Unidos, você não obterá os preços diferentes.
Somente os países suportados pelo Steam, listados abaixo, terão os preços novos.
Brasil
Chile
Peru
Colômbia
Argentina
Uruguai
Essa mudança valerá a partir de 8 de novembro, após a Atualização Ascensão do Caos.
Español
Hemos recibido mucha retroalimentación acerca de los precios del servidor de Sudamérica y descubrimos que para los jugadores en la región de LATAM actualmente es demasiado costoso comprar los artículos en el servidor, por lo que vamos a tomar medidas similares con DOTA2, League of Legends y otros juegos principales en la región de LATAM e implementaremos el cambio este mes.
Tomen en cuenta que por razones técnicas, este cambio solo aplicará al servidor de Sudamérica, y solo en Steam. Como resultado, para obtener los precios con descuento:
Deberán jugar en el servidor de SA
Tendrán que vivir en uno de los países de Sudamérica
Deberán usar Steam para comprar Merets con los nuevos precios.
Incluso si viven en Sudamérica, si juegan en servidores de Norteamérica, no podrán ver los precios diferentes. Además, incluso si juegan en el servidor de Sudamérica, si viven en los Estados Unidos, no obtendrán los precios diferentes.
Solo los países que tengan soporte de Steam, mostrados a continuación, formarán parte de los nuevos precios.
Brasil
Chile
Perú
Colombia
Argentina
Uruguay
Este cambio entrará en efecto el 8 de noviembre, después de la actualización de Chaos Rising.
English
We have received a lot of feedback on the pricing for the South American server, and learned that it is too expensive for players in LATAM region to purchase current items in the server, thus we are taking a similar approach to DOTA2, League of Legends and other major games in the LATAM region, and will be applying the change this month.
Please note, for technical reasons this change will only apply to the South American server, and only on Steam. As a result, to get the discounted pricing:
You will need to play on SA server
You have to live in one of the countries within South America
You have to use Steam to purchase Merets at the new prices.
Even if you live in South America, if you play on North American servers, you won't be able to see the different pricing. Also, even if you play the game on the South American server, if you are living in the United States, you won't get the different pricing.
Only the countries supported by Steam, listed below, will be part of the new pricing.
Brazil
Chile
Peru
Colombia
Argentina
Uruguay
This change will be effective November 8th, after the Chaos Rising Update.