I'm very unsure of the hunter effects/....
StraightOuttaMelburn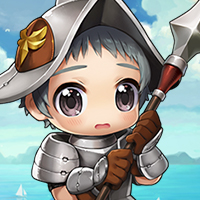 MapleStory 2 Rep: 300
Posts: 10
Member
edited

2:01AM

November 8, 2018
in Dungeons
So I'm not sure if nexon made it clear enough but does murpogath's 9% dmg get quadrupled in every dungeon or does each dungeon give out its unique quadrupled buffs (attack speed, dmg, etc etc) onto the player and which weapon you have does not matter?

Will the ancient rune weapon get dmg% x4 buff aswell in dungeon or just it's buff in description which is attack speed% x4?

is murpogath the best weapon choice/buff for knight/assassin/berserker?
I have these in level 60

Cheers guys!