Botting is Ruining Early - Mid Game
Nachan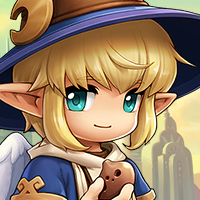 MapleStory 2 Rep: 630
Posts: 23
Member
I didn't make this post to yell at Nexon or say they aren't doing their job. It's simply to air my grievances, increase awareness and make a couple suggestions. I read the blog posts and I know the Maplestory 2 team hears us. I'm an introvert at heart and every time I encounter these issues I just get more angry and impatient. I figure I better get this off my chest before I explode and rage quit while I'm still relatively sane. With that explanation out of the way, here are the issues.

Meso Spamming
Now, I've played quite a few MMORPGS since I was in middle school (I'm in college now) and this seems to be quite common. The only difference from game to game is how bad the issue is. This has got to be the worst case of meso spamming in an mmorpg I've ever experienced. Sure, I have had to deal with meso spammers in chat before, but very rarely has it been something I couldn't get past by simply muting channels. In Maplestory 2 I have received meso ads in group chat, friend invitations and whispers. I've even seen ads on the public posters. Every time it happens I think to myself, wouldn't it be convenient if players could censor certain words, phrases and special symbols?

For example, I would be able to go to my status tab and have a place to type in [.com, meso, $, ect] to add multiple filters. What this would do is every time someone tries to send a message through any channel (local, guild, ect), their message would not appear. The whole channel mute feature is nice but its a temporary fix, not a permanent solution. With this change, players wouldn't need to mute local every time they pass through a crowded area and then remember unmute it while they are with friends or guild mates. This gets old fast. I don't know if adding a game wide website filter is something that Nexon could do or even should. Giving the player the option to do so seems like a more likely option to me. As for the group meso spam and others, I like the idea of increasing the level requirements to stop characters created instantly from spamming. Still I wonder, would that stop the mid game bots that already exist? It doesn't feel very final to me.

Dungeon/World Boss Bots
If we were to compare these issues in Maplestory 2 to an infestation in a building, meso spammers would be the occasional rat in the kitchen and the dungeon bots would be the entire rodent population living and breeding in the basement. You can set mouse traps and rat poison in the kitchen all day long (blocking and reporting bots) but you dread to go downstairs because you know thats where the real issue is.

At first it isn't too bad. Once you run Tronix, half the party is made of bots. Its where the sht hits the fan.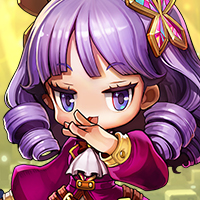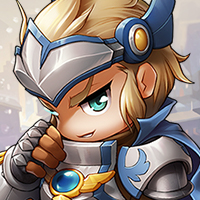 Are bots still an issue in Maplestory 2?

17 votes

Yes

&nbsp

100%

(17 votes)

No

&nbsp

0%

(0 votes)