Please do not send inquiries to the Forum Moderators and Community Manager Cuddles regarding forum name changes. Exceptions are only made if the forum name violates the CoC. Thank you for understanding.
Toe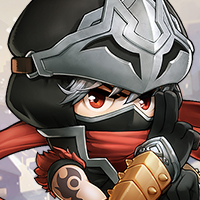 Maplestory 2 Rep: 200
Posts: 6
Member
Hi guys,
i just reached lvl 50, want to gear proper
seems the gear on market are expensive and like to know what's the best buy option pls.
- Sword... Cruelty LS vs Verrekants LS ?
- Shield... forgotten shield or frost fang guard ?
- i noticed choices for both weap and armor... choices are break down to: with bonus attribute... or none
So, which do you use and choose to ++ ? .... the one with bonus attribute... or none ?
Thanks thanks