Vanicle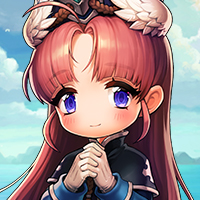 MapleStory 2 Rep: 1,945
Posts: 81
Member
Hello everyone and welcome to Apex's clan recruitment thread! We are a group of friendly and experienced Maplers on NA East who aim to dominate endgame MS2. We are currently level 6.
As a community, we hope to support our members in their goals of reaching maximum DPS and efficiency in end-game content in MapleStory 2. Many of us are experienced MMO players who have raided and played at high levels in games such as FFXIV, Runescape, Destiny 2, Overwatch, and BnS. We use Discord to enhance our gaming experience and to foster a healthy community of skilled players.
Most Apex members have currently killed CPap and have their legendary weapons.
We host dailies/weekly for current chaos content and also plan on bringing our skilled members into CPap. The majority of our members do not have to pug any content and also receive their 7 man weeklies and 4 man weeklies through other members of our guild. Tired of being left out of content because you're not in a static? We're the guild for you.
-Participate in end-game content including hardmode and chaos raids
-Check-in the guild regularly
-Donate to the guild regularly
-Actively progress in gear score, trophy count, etc
- Trophies 750 and above
- Discord
- Age 18+
- We strongly prefer players who have cleared hard CMoc, but some exceptions can be made
** These may be subject to change.
- IGN:
- Class:
- Gear Score:
- Trophies:
- Alt accounts and GS:
- Discord:
- Current Goals in MS2:
- Other MMO raiding experience:
- Chaos raids cleared:
For more information about our clan or any other questions, feel free to contact Soul, Cutie, or NathanG on NA-East or vanessa#3089 on Discord. Your application will be reviewed faster via discord.