I want to enjoy this game, but I just can't.
Konotori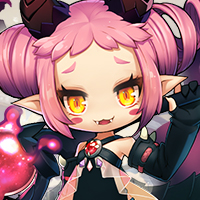 MapleStory 2 Rep: 1,960
Posts: 70
Member
I love so many things about this game, from the art and music, to the mini games / side activities and all that... but, just like every other MMO these days, the game sacrifices actual gameplay to appeal to as many people as possible and con them for whatever they're willing to spend.

A lot of classes do their highest damage through macroing two buttons and just holding down the macro (hell, half of Wizard's skill tree is useless), there are no mechanics or anything to boss fights, there's no challenging content whatsoever... it's just a big grind fest -- then combine that with all the F2P timegating, lack of content (also because of F2P), crafting being worthless, and all that... I knew the game would be that way, given who made it and what MS1 was, but I wanted to believe there'd be at least one MMO I could enjoy these days.

I should know better though. Games aren't made for people like me anymore.