B4 and dungeon run scammers
Kewkky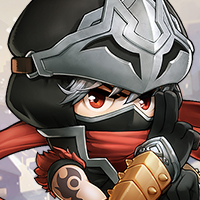 MapleStory 2 Rep: 6,235
Posts: 511
Member
I just felt like I should make a quick post about this, as I recently had a run-in with a B4 scammer, and while I personally didn't get scammed, the other two party members did.

Considering the iffy nature of B4 spot sales as well as dungeon run sellers where one side has to provide full payment and hope that the other person isn't going to run off with their money beforehand, you want to make sure the person you're making a deal with is trustworthy. If you have never heard of them before, that doesn't immediately mean they're scammers, but don't be too trusting! There are things you can do that will improve your chances of a successful B4/hard dungeon purchased run.

1) Look at their guild. If you don't recognize it as one of the top guilds, then look it up in the Guild Rankings. If its rank is super low, or if the seller straight up doesn't have a guild, then don't take the risk. Otherwise, look for the guild master's name, and PM them about the person in question. Likewise, you could also ask the guildless person if they know someone in a high-end guild that can vouch for them, as this character could be an alt from one of its members. With someone vouching for them, it becomes a lot easier to trust that person.
2) (Only for B4) Ask him to either link the B4 key in the chat, or to open the first door of the dungeon. Only the person in possession of a B4 key can open the first door in the dungeon, as well as the golden chest at the end of the dungeon. This means that if they can't even open the first door as proof, then they don't have a key and they're scammers. make sure to pressure them into doing so, don't be fooled by them.
3) If you're skeptical and you're a part of a large well-known and respected guild, suggest that you'd like to pay at the end, after the treasure chest has been opened. Tell them to talk to your guild leader if they need someone to vouch for you.
4) if the price is too good to be true, chances are that it is. Keep in mind what the average price of the service in question is, and don't feel bad about skipping that low-priced run. It could've been a good deal, but scammers like to use numbers that attract attention faster.
5) Even if you follow some of the above points, you could still run into a scammer. The more of the above tips you check off, the higher your chances are of never falling for any scams.

So, my story was this: I joined someone's party who was advertising selling a B4 run, and once we finished the party, the dungeon was opened and we went in. The seller then traded the other two members, and when it came time for me to do so, having noticed that no one said a word and that the person hadn't opened the door to the dungeon yet, I asked her to link the B4 key. Literally two seconds after I asked that in party chat, she disbanded the party and we all got kicked out. I PM'd the other guys to see if it was just me being kicked out because she was impatient with people, and that's when I learned that they had gotten scammed.

Remember: buying services like this from other players comes with risks. Whether you're for or against these types of transactions, at the very least you should recognize that no one should be trusted at face value.
Do you know of anyone that has gotten scammed by B4 spot/dungeon run sellers?

42 votes

Yes, and it sucks.

&nbsp

29%

(12 votes)

No, luckily.

&nbsp

29%

(12 votes)

No, because I refuse to associate with anyone that does this.

&nbsp

43%

(18 votes)