During the October event period, the Escaped Moon Bunny world boss spawns at the following times:

NA West: 02:30 AM - 05:30 AM UTC
NA East: 11:30 PM - 02:30 AM UTC
South America: 10:30 PM - 01:30 AM UTC
Europe: 5:30 PM - 8:30 PM UTC
Oceania: 08:30 AM – 11:30 AM UTC
Tabvax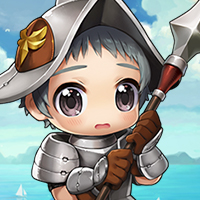 MapleStory 2 Rep: 805
Posts: 17
Member
With meso sellers/bots as rampant as they are, please remove these either permanently or temporarily.
I've never seen a legit person ever use one for anything.
Tria and most semi-popular/popular maps are constantly flooded with these now.
Sorry if this was suggested before and I missed it, briefly scrolled through to see if it was and I didn't see it.
Remove ad balloons?

14 votes

Yay

&nbsp

86%

(12 votes)

Nay

&nbsp

14%

(2 votes)