Learn everything about the latest update in-game from the May 30 expansion patch notes!

>> http://maplestory2.nexon.net/en/news/article/48341/awakening-patch-notes
Did your "Striker Daily Wonders" somehow disappear even though you thought you claimed it? Read here first:

>> http://forums.maplestory2.nexon.net/discussion/45521/notice-regarding-striker-daily-wonders
SlightlyGrim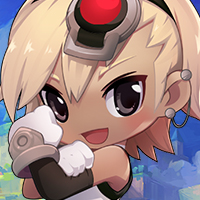 Maplestory 2 Rep: 770
Posts: 27
Member
edited

3:41PM

November 1, 2018
in Thief
Hello Friendos!
Today I want to share my build and tell you why this is actually the best BOSS build you can do. Now, right away, just from looking at the picture youre going to cricnge BUT!
The text on meso guard is incorrect and its effect is so much better than you all think. So lets get into this.
PS. I did dmg testing for a couple hours in guild house about 2 weeks back and decided to share this with you guys. Also, a nice youtuber I know will also be turning the build into a video. make sure to sub to his Channel #Flueve
So, after doing testing, I decided this was the best course of action. Here is what I discovered.
I cleared my skill page and only put points into POISON VIAL
I then set up my dmg bar and threw the vial, I then hit the reset button every time the DMG would tick. with my +13 and +11 I was hitting 19k on average per tick
I then maxed out RUTHLESS GUILL
doing the same test, my damage only went from 19k to 19k-20k per tick.
Then I took all points out and placed them into mesoguard.
Now, here is the interesting part about mesoguard. The effect reads that, with a level 8 skill, youll spend 777 meso and gain 60 what ever dmg reduction for 4 seconds BUUUUT this isnt all the skill does and ill link you a picture.
If you activate cunning tactics before you use mesoguard, not only does its cost become 0 BUT the skill changes completely.
If you read the left it tells you the effect but if you read the right hand side, this is the effect at level 7 with cunning activated. As you can clearly see it gives a HUGE damage buff but thats not all, it also increases from only a 4 second duration to a 12 second duration.
Knowing this, I did more testing and found out that this dmg actually increases your poison stack DOT as well,
So, my initial 19k dmg per hit vial, after casting cunning then mesoguard then throwing vial, resting dmg per tick discovered that my ticks were now hitting for 26k per hit.
But thats not all! turns out that you can actually throw the vial first then use cunning meso and the moment meso activates, even though the vial is already ticking the mobs, the dmg still increases.
So i dug further. I used mesoguard before throwing the vial and then the second i threw vial i cast SURPRISE ATTACK. turns out, i was actually hitting an extra 60k on SURPRISE ATTACK by using mesoguard.
Now imagine 5 poison stacks plus vial + MG ... yeah! you know where Im going with this!!!!
---
Now, changing the pace here a bit. I also was doing some testing with a mobbing build and found that VC just wasnt doing enough damage for my liking, even with 9 points into the DEFT COMBATANT skill. So i decided to try a different build and came to the same conclusion.
Rather than using 19 points into 2 skills, I actually only had to use 10 points into BLADE DANCE to actually get an increase of 20k-40k per hit on the dummies in the guild house.
allowing me to use those extra points on retatiation which Ive found really useful for some specific dungeons that have constant ticking aoes or just lots of ADDS such as hard mode TRIS/Link.
Also, when "Mobbing" I mean things such as farming Treva, if there are 2 or more mobs all you have to do is hold down the BLADE DANCE KEY you dont actually need to use your auto attack ability (double slash) as you have a passive skill that regens your spirit. hitting 2 or more mobs with the skill will allow you to regen more spirit than you are using.
Also, Blade Dance hits 5 more enemies than VC does on top of doing more dmg per hit ALSO Blade Dance pushing mobs away from you allowing you to survive just that much longer!
----
I could go more into detail as I've found a few other things but you get the gist of what I'm saying.
Tst these out yourself and come here with your findings and comment below!
----
Long story short, test out your abilities before you just follow a guide. I spent the first long while wondering why my damage was terrible till i did some testing and it turned out that most of the guides I came across online weren't "correct" and you can actually increase your DMG output pretty significantly with this new build.
Hope You Enjoy!
EDIT:
Extra for you.
using the poison vial on 1 mob with and without the use of mesoguard.
Without =
With =
Was this useful?

38 votes

Yes

&nbsp

29%

(11 votes)

No

&nbsp

26%

(10 votes)

Testing this Now

&nbsp

18%

(7 votes)

Incorrect

&nbsp

26%

(10 votes)