SlightlyGrim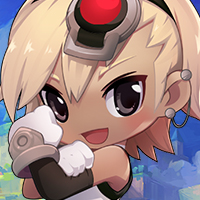 MapleStory 2 Rep: 770
Posts: 27
Member
http://maplestory2.nexon.net/en/news/article/37941/producer-blog-chaos-raid-update
They're now changing all the weapons .. STOP MAKING THIS GAME EASIER!
You're just killing the mood!
I want to play a game for hours on end and actually feel like ive accomplished something. yet every turn you just dumb down content and make things easier!
Really getting ticked off with this. First, i made a post about you having 3 weeks of 2x drop... which killed the games market completely and made running anything at all just feel like a waste of time (while the game literally only had dungeon running as its high point)
Now youre making hard content easier by allowing access to anyone with any weapon. Now, all the time ive spent farming up other weapons and upgrades feels like a total waste of time!
Just for once I wish you guys would just leave content "HARD" and stop making everything feel like less of an accomplishment.
And to all the people commenting. Yes, you say its a good thing now! but watch, in 1 month, when everything has been handed to you!!! you're going to quit the game because you're bored of it. Thats how things like this go! By asking for easier content, you're just making the life of the game shorter.