During the October event period, the Escaped Moon Bunny world boss spawns at the following times:

NA West: 02:30 AM - 05:30 AM UTC
NA East: 11:30 PM - 02:30 AM UTC
South America: 10:30 PM - 01:30 AM UTC
Europe: 5:30 PM - 8:30 PM UTC
Oceania: 08:30 AM – 11:30 AM UTC
Truth Check! How many ALTs you got?
Mochachino0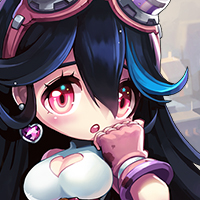 MapleStory 2 Rep: 1,165
Posts: 80
Member
I have to say, I take my hat and have real respect for anyone who can handle more than 3. I have 2 @ level 60 and I am trying to do a 3rd one - I cant do it... I LOVE this game, i really do. But I cant handle more than 3 characters.

P.S. I know we cant create 11 characters per account, the question been asked is overall.
How many ALTS you got, since the release of Maplestory 2 ?

31 votes

One - "I love only mine"

&nbsp

32%

(10 votes)

Three - "Well, they say 3's are a company"

&nbsp

23%

(7 votes)

Five - "I can really multitask"

&nbsp

35%

(11 votes)

Ten - "I am a pro at this, I got all this..."

&nbsp

6%

(2 votes)

Over 11 - "Guilty..."

&nbsp

3%

(1 vote)