[Crafting] Mastery increase items do nothing
Nose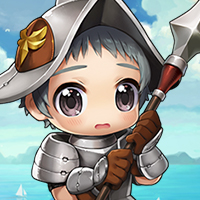 MapleStory 2 Rep: 550
Posts: 4
Member
- Bug type:

Crafting/Gameplay

- Brief bug summary:

Crafting mastery buffs do not grant extra mastery on craft

- Steps to reproduce (If not covered in the summary):

1. Apply the crafting mastery buff to youself by using any of the relevant items (such as pumpkin spice)
2. Craft anything under the crafting section of the buff you applied (cooking if you used pumpkin spice for example)
3. you will gain no extra mastery per craft (if you craft a pumpkin seasoning you will get 2 mastery which is the default per craft even though you have a buff for 50% more mastery so you should get 3 mastery per craft)

- Date and time of the incident (Mention your time zone if you aren't posting Pacific time):

Can be reproduced any time and in any map

- More details (Anything not included in the other sections of your report):

Could be a translation error? It does not increase item output like the gathering buffs nor does it increase mastery gained per craft.