Theif doesn't feel like a theif.
Great_Zokki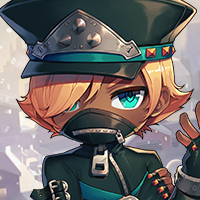 MapleStory 2 Rep: 685
Posts: 6
Member
TLDR: Theif is a rogue with who forgot what thieves do.

Theif plays more akin to a rogue, or even a bandit. Talking about how life is unfair, how they manage other people's money yet. After the intro you steal absolutely nothing except the pity of other's seeing you play theif. I expected to confound the enemy be great at making an escape.When I hear theif i expect to steal something. Maybe even use whatever i steal to fight back like stealing fro mcertain types of monster changed a skill some how. Theif is.....none of that skill or gameplay wise. It's more of an aesthetic thing then anything, but i really wish when they planned/made theif it incorpated things like stealing mesos to use them in attacks like meso guard. Smoke screen or moves that cc'd to confuse the enemey with mischief. Could evne be something like fake tears where by crying the enimies defense lowered. Maybe having more moves that could position the thief or let them dodge while they attack. Even something that just makes you feel...like a theif. 'Spirit theif' sorta does that but.....but it feels like they wanted to give theif a dash just to have one. If anything we're all just rogues who wish to be robbers or something. As of now theif is here and I still main it , but i still wish i could steal an item or a meso at least once.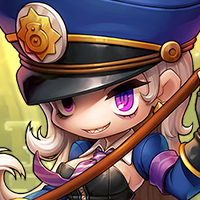 Does theif feel like a theif class?

40 votes

Yes it does.

&nbsp

38%

(15 votes)

No it does not.

&nbsp

63%

(25 votes)