Some General Chat Suggestions
SyrusMarufuji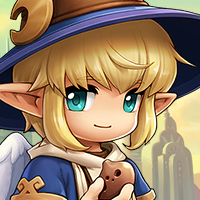 MapleStory 2 Rep: 3,395
Posts: 202
Member
Hi, I'd like to offer a few possible improvements that can be made to the game's chat function at this time.

1. A Higher Character Limit, At least in Group Chat.
100 Characters is less than what Twitter had to offer at first launch. This makes it difficult to communicate longer thoughts. While one may argue that this is preferred to avoid spam, I'm not asking to let us post Bee Movie Scripts in one message. I'd just like some more wiggle room to work with regarding character limit, possibly 255. Other MMO's, such as World of Warcraft have their message box's capped at 255. I don't think raising the cap should do much to affect servers any more than someone posting 100 character messages twice in quick succession. At the very least, allow us the ability to be more verbal in group chat.

2. Typing indicator, At least in Group Chat.
This can be shown with a small symbol or message above someones head or perhaps at the bottom of the chat box. Of course, people should be given the option to turn off people being able to tell that they're typing and being able to tell when other people are typing. Again, while not too important in local/party/guild (this should be not an option in world/channel) It would make a world of a difference to be able to see whos typing in Group Chat, so we don't have to wait awkwardly, attach 1/2s to our posts. etc.

3.Consistent and Archiveable Group Chat
It's a pretty big bummer to lose a group chat due to a game crash or being disconnected, especially if you're like me and information melts away from your brain easily. Plus, its annoying to have to set up a group chat every single time you log into the game. Group Chats should, at the very least, retain your presence when you go offline, just like parties do. (Which, by the way is an amazing feature). While constant history would be nice, I recognize MS2 is not exactly an IM client, so thats a little unreasonable. However, I would like the ability to at the very least, copy+paste content from group chat. This would be useful for people who perform guild interviews in game for example.

4.No more word in word censorship
The fact that we saying the word class results in cl*** is utterly ridiculous. Not to mention its mind boggling. I can still say, assembly, assassinate, and association without it being partially bleeped. I haven't discovered any other censorship fails yet, but I have no doubt that they're out there.

5./me command
Listed last because it's the least important, but it'd be neat to be able to emote. This probably wouldn't be used outside of the roleplaying community, but it'd certainly be a neat function.