[NOT SOLVED] Auto Performing Coupons not working
Khongi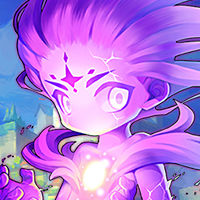 MapleStory 2 Rep: 805
Posts: 40
Member
FEEDBACK: Please make them like the fishing coupons, very confusing having two auto coupons that work differently
]I have been saving my fishing and music auto coupons and today I decided to start working on my music.
Imagine my disappointment when both my 30mins and 1hr auto performing coupons don't work, can't double click them, can add them to the action bar but nothing happens. I've tried activating them in all maps as well as at home.
Here is a screenie of both coupons:
Thinking I needed to click the 'auto perform' 30min to activate I then wasted the 30 merets to auto perform, just didn't recognize the several I had in my bag.
Ended up fishing because all the fishing coupons worked.
I'm on East, the coupons are from the event wheels and I think monopoly gave me some too.