My 25 day review letter to Maplestory
Esfer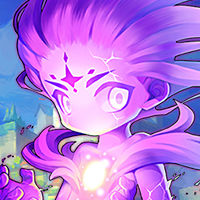 MapleStory 2 Rep: 665
Posts: 13
Member
Dear Maplestory 2,

I'm writing this as I wait for my guildies to get online to do some raids. After which I will have to wait till tomorrow to do 10 more. It's been 25 days since I started playing and my review of this game is: TEDIOUS and REGULATED. It's pretty much an over glorified cellphone simulation game.

I understand the new patch in November is going to bring some changes however there are still some underlying issues with this game that make it rough for guys like me to keep interest. Some background, I'm a 29 year old male professional with a 9 to 5 well paying job. This game is built around a DAILY quota system. From how much you can farm, gain prestige exp, collect bonuses from dailies, login bonuses, 10/10 raids etc.

Once you get into the pattern of it, its really tedious. You need to login everyday and complete all your tasks to maximize your characters potential. Most the time all your doing is just tapping your F key (or whatever your action key is)... F. F. F. F. and if your lucky you finish it all before the daily reset. Most of this game literally has no reasoning behind it except to maximize your daily potential by picking up some random box and throwing it 5 times. If your like me, you have somewhat of a life and can't afford to play 2 hours of daily Maplestory. Instead you may prefer to play 10 hours on the weekend and try to get it all out then but the game isn't built like that. It's built around a daily quota system and when you are on daily for that small time you don't even talk to your guildies or friends cause you're too busy typing F before you need to call it a day.

Honestly, it feels just like work. you get on do your thing and hopefully finish all your inane tasks before time runs out. Rinse and repeat daily. The gems and the highlights are the raids that you do with your friends but even those are capped. Your limited from doing FUN things and promoted to do meaningless 'F' pushing everyday.

Here is what I propose:

1) Make things weekly based instead of daily based. I know that's hard but it makes it less punishing and more flexible for people's schedules. It sucks to think that I will forever miss that daily potential of exp or raiding because I had other things to do that day. It makes me not want to play.

2) Promote more FUN activities. These dailies are all really repetitive and meaningless. Make dailies like chase a guildie around for 5 minutes or some ridiculous fun stuff. Be more creative and promote what MMOs are good for, the interaction of people.

3) When your mining, gathering etc. and it gets to LOW don't punish us by lowering the percentage chance of collection. That's just mean. It's already mean to make us literally waste our time pressing 'F'. You guys do realize this is an MMO? When I'm pressing 'F' I can't even type to interact with my guildies. I'd rather play harvest moon then press F. Let us get the meaningless task of collection done as soon as possible and move on to what's ACTUALLY FUN.

4) More Raids. These are the most fun parts of the game. Get more of what's fun. Be more creative with your raid design! Incorporate block building elements like in minecraft! There's so much potential if you had a raid that required some building element as well.

Regards,

29 Year old urban professional male,
Your target Audience.

Thanks.