Alexstrazsa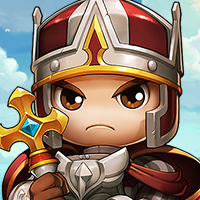 MapleStory 2 Rep: 805
Posts: 25
Member
So I don't know how many people are in the same boat as me, but here it goes.

When MapleStory 2 was announced to get a global version, I was a bit hesitant on it. Having been a long time player of MS1 and seeing what became of that game, I didn't know how MapleStory 2 would fare. I went and signed up for the CBT and did all the roadmap stuff anyway, because MapleStory was a bit of a nostalgic thing for me. Maybe I'd try it for a bit and see what happened. Nexon was behind it, so I didn't have high hopes.

Fast forward to the Founder's Pack. Three different options for early access to the game, but starting cost was $25. I don't know about anyone else, but $25 to get early access to a game I didn't even know if I'd enjoy was a little steep. I also never got into the CBT, so I was going in blind. Regretfully, I decided to wait it out, skip the Founder's Pack, and start playing on the 10th with everyone else.

Now we're in the game's second week, and I honestly wish I could go back and buy the Legendary Founder's Pack when I had the chance. That's how much I've been enjoying MS2. I have over 120+ hours played so far and it doesn't seem to be slowing down. MS2 reignited my passion for the MMO genre, and has immersed me like no game has since World of Warcraft back in 2005.

I'd really be grateful for an opportunity to purchase a Founder's Pack. (You know, the "right" way, without buying someone's account because that's a no-no.)

Maybe other people are feeling that sting of regret? I added a poll, and would love to hear if anyone else feels the same.

Edit: By this point, the game is nearing a month since release, so the Founder's Pack coming back is highly unlikely. If it did, I'd be very confused. But I've seen several suggestions for a different pack with different rewards, like a "Supporter's Pack" (thanks BladeSoul69). I'd be pretty okay with that too. While not the same, it'd definitely fill the void a bit.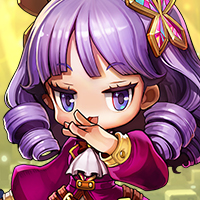 Would you purchase a Founder's Pack if it were available?

89 votes

Yes

&nbsp

60%

(53 votes)

No

&nbsp

40%

(36 votes)