Zarozian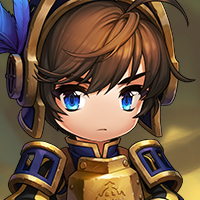 MapleStory 2 Rep: 3,520
Posts: 421
Member
So with the Epic quest out of the way and the 30/30 dungeons done for the week, there is not much else to do other than auto-playing music all day.

Progress is slow on the guild of course, but at least we have something to look forward to, so I try chatting with other people and it turns out that they are bored too, there doesn't seem to be enough socializing going on or random chatter with strangers in Tria.

So I have come to the conclusion that 30 runs per a week is actually quite stupid. o -o

They should really just remove it. As for the mini-games like Dance Dance Stop, they should allow people to hang around and get a moment to chat instead of kicking them all out right away. I just feel like so much more can be done, but the game isn't hitting its full potential.