Xyli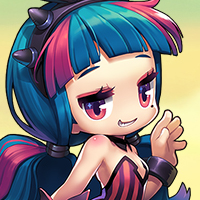 MapleStory 2 Rep: 400
Posts: 2
Member
Lets be honest everyone, the MS2 wiki sucks.
Like look at this
Now this can not stand, how are new players supposed to have easy access to info about everything? Sure asking others is nice but not everyone is gonna know everything. This is where I come in, I'm looking for dedicated and hardworking MS2 Players to help me help everyone by making the wiki a great place of knowledge!
What does that mean you might ask? This.
https://discord.gg/yzuy4ec
Come help me help everyone!
Is this appreciated or do people even care?

13 votes

Eh, not really

&nbsp

15%

(2 votes)

Yes, thank you

&nbsp

85%

(11 votes)