Dungeon Cap "fix" to show games P2W future??
fuwwy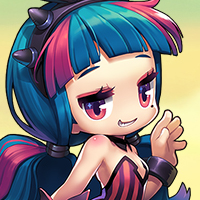 MapleStory 2 Rep: 640
Posts: 7
Member
http://maplestory2.nexon.net/en/news/article/37616/producer-blog-dungeon-limit-change-for-november-update
We've all heard about this cap lifting "one-time use" update they will be implementing soon. So far nexon has been really surprising in how willing they are to make new content, fix bugs and balance issues. etc but we've all been waiting to see if Nexon returns to type. With this latest announcement I think we can see what the future will hold. I think its pretty obvious that this cap lifting option will eventually be something you can pay real money to buy. This of course would give those paying for the higher cap a significant advantage in loot gathering etc and would very much break the game's balance. This solution is so off base from what the players were demanding it seems like its clearly a set up to create demand for these cap raising items ahead of when Nexon finally pulls the trigger and starts selling them.
I hope I'm wrong and maybe I'm missing something but this is really concerning as someone who has grown to love this game (despite all it's flaws) over the last few weeks.
In my mind, a better solution would have been to either get rid of the weekly cap and let ppl do 10 dungeons a day every day or to increase item drop rates so you dont have to grind the same content over and over. Right now it is set up where some interesting dungeons dont get played at all because everyone wants to grind for loot from the 2-3 dungeons with the best odds.
tl;dr I think the current solution is setting us up for a nexon brand (tm) patented cash grab and a better solution is needed to actually address the core problems with the dungeon caps.
do you like the current dungeon cap solution Nexon will implement soon

30 votes

Yes

&nbsp

53%

(16 votes)

No

&nbsp

17%

(5 votes)

Undecided

&nbsp

30%

(9 votes)