I don't understand the level progression
SnowPastel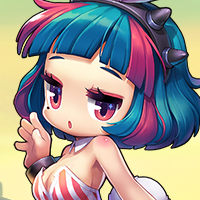 MapleStory 2 Rep: 1,090
Posts: 17
Member
While I love Maplestory 2, the level progression really bugs me.
When I started to play, I was disappointed by how fast it is to reach level 50 (what is called the "Intro"). Personally it took me a week to reach level 50, but I've heard of someone reaching it in only 7 hours...
And then the end game content is condensed between levels 50 to 60.
In the Korean version, players who are level 80+ are doing level 60 dungeons, it's just...strange (+ I can't imagine how boring it would become with fairfight).
Basically, Nexon wants us to rush levels 1 to 50, only to focus on levels 50-60 using fairfight afterwards.
When we look at Victoria Island, it is possible to get to level 50 without exploring at least half of the map because it's so fast, so it's not a problem of content.
Why not spread the level progression in Victoria Island in 80 levels instead of 50 (for example) just by slowing down the progression there, and remove fairfight? It shouldn't be hard at all to do (we could use the extra maps to reach the next levels for example)...
Why is it so...unsmooth?
With pictures, I'm wondering why we have this:
When we could have this:
I really don't understand.