KupoNut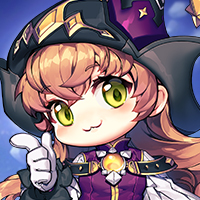 MapleStory 2 Rep: 725
Posts: 22
Member
So it looks as those that recently Elixirs, which restore half of your health per elixir, can be purchased in the Meret Market.

Nexon, you were doing very well keeping your non-p2w (pay to win) promise until this point.

Regardless of my view on whether p2w elements in a game are good or not good, what scares me is that this is a direct conflict to Nexon's promise that GMS 2 would not be p2w.

I'm including a poll just so there can be some feedback from the community.

Also, though I doubt there will be a response, I wish I could see a response from the MS2 CM's on this subject.
Should Elixirs remain in the Meret Market?

114 votes

Yes, I want Elixirs that can be purchased with Merets.

&nbsp

25%

(29 votes)

No, take them away from the Meret Market.

&nbsp

32%

(37 votes)

I don't have an opinion on this subject.

&nbsp

42%

(48 votes)