Conspi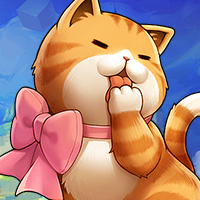 MapleStory 2 Rep: 595
Posts: 15
Member
This used to be a 10-man dungeon, they put it down to 4 because people were complaining it was too easy.
Now.. they didn't bother to alter the hp or anything, but keep it the same. Along with the fair fight mechanic it makes this fight much longer than any other dungeons, because this was formerly a raid boss..

On TOP of that, Pyrros has some really weird hitboxes that need to be fixed.

Just to clarify, fixing fair fight won't make this dungeon much easier.. the HP needs to be scaled back down, this fight is extremely long due to the fact that the boss moves around a lot.

- Weird hitboxes
- 40m+ hp with only FOUR PEOPLE
- Fair Fight nerfs anyone over lv 50's damage against this boss, since it's a lv 50 bosss
-Formerly designed for 10 people, nerfed down to 4 people, making this boss long and tedious.

It's not even hard, just a huge waste of time.. needs to be adjusted.