NXACuddles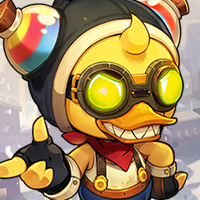 MapleStory 2 Rep: 69,405
Posts: 517
Administrator
Dear Maplers,
We had a fantastic first week thanks to our great MapleStory 2 community. MapleStory 2 was ranked the #6 title on Steam during North America peak hours, with an even larger community forming on Nexon Launcher. The game was generally stable, aside from a few server issues during the weekend which increased latency on the North America East server, but the team here acted quickly to resolve the issues.
We saw the community grow in Europe, Oceania and South America. Oceania actually surprised us with a huge population, which required us to look into adding more channels! North America also showed growth every day and has consistently been the most packed.
While we have been seeing great success with the Official Launch, the team here has worked hard to get a few bigger items sorted out with our developers. I would like to use this chance to share what kind of changes we are planning to make.
Style Crate
We further reviewed the design of the Style Crate and after looking at posts on Reddit, the Official Forums and the Steam Community, we decided to make some additional improvements. The team has identified two main issues:
Set items in the Style Crate which aren't in the shop require too much investment to complete
Selection in the Premium Shop is too limited, due to the fact that most items only exist in the Style Crate
Because our intention is not to force players to purchase Style Crates, and MapleStory 2 is very unique with its visuals and customization, we will be taking the actions below:
All outfits that Dismantle for one Style Coin will now also be sold in the Premium Shop. The price will be higher than regular vanity items in the current shop, but you will be able to Dismantle these items for Style Coins.

When we remove items from the Style Crate, we will also remove those items from the Premium Shop, and add a new batch of items based on the current items in the Style Crate.

All outfit items that Dismantle for 3 Style Coins and Style Crate Weapon Boxes that Dismantle for 2 Style Coins will now also be added to the Style Coin Shop

Above items in the Style Coin Shop can be Dismantled for 2 or 3 Style Coins
Coin pricing will include the value of items after Dismantling (2 or 3 Style Coins)
The end result of these changes will be that
every item within the Style Crates can now be obtained without relying on the roll of the dice
. This change will be applied with the October 18th Halloween update. The team here and at the Development Studio have been working day and night to make these changes, to ensure we are providing the best service possible.
For Players Who Purchased Existing Style Crates
To show our appreciation towards players who purchased Style Crates
before the October 18th update
, we are going to grant one Style Coin for every 5 Style Crates purchases in the past. Since we are going to update the Style Coin Shop regularly, you can use both your existing and newly obtained Style Coins to purchase items in the future.
For players who bought 1 - 4 Style Crates: No Coin
For players who bought 5 - 9 Style Crates: 1 Coin
For players who bought 10 - 14 Style Crates: 2 Coins
...
For players who bought 100 - 104 Style Crates: 20 Coins and so on
PvP Update
This has been a hot topic since the first Closed Beta, and we have been discussing this with the MapleStory 2 studio. I am happy to provide some high-level updates in regards to the direction we are going to pursue.
Bottom line: we will be
updating PvP gear and reactivating PvP in early December
.
The current version of the game has a completely different balance, and we agreed to work on releasing the PvP arena with an improved PvP gear system in early December.
Please stay tuned for more updates around the 3rd or 4th week of November.
Workshop Template
We have been seeing a large number of requests from players wanting to see a greater variety of weapon templates.
Working on new weapon templates takes a significant amount of time, but the MapleStory 2 studio wants to work on new templates that players want. We will work towards releasing a different variety of weapon templates one by one, and we hope to get your feedback on which templates have the greatest demand.
Please participate in the poll here!
After the survey, we will work with the studio to provide more information on any new weapon templates.
Upcoming Halloween Update
We released
a short teaser yesterday on Twitter
, and we have some more info to showcase today.
This year's Halloween content was actually developed for the global version of the service! Although Korea and China will be getting the same events at around the same time, the MapleStory 2 studio made a special effort to create new, limited time content specifically catered towards our community!
Please spread the word about these events, and jump in to collect exclusive, adorable looking Halloween perks this weekend! Lots of really cool things will be provided as event rewards for you to earn, as well as some limited time packages full of spooky items!
Other Issues
The team here is working day and night to review and monitor all the feedback from players. Please understand that we cannot leave replies on all the postings from the community, but you can assume we are reading most of the feedback you are providing the community and social channels.
We are taking care of high priority items, and we will eventually get to some of the topics we haven't mentioned yet. As a company, we can only discuss things which are confirmed, to prevent miscommunication and evolving designs from creating confusion. We appreciate all of your feedback and insights, and we will work hard to make the best decisions for the future of MapleStory 2.
A few things I would like to share for visibility purposes:
Dungeon Cap Discussion: We are going to make an official announcement on upcoming changes to the Dungeon Cap this Friday or next Monday. The plan is to share Friday, but depending on the situation after the Halloween update, this might be delayed. Our target date to apply the changes is early November at the moment.
Game Launch Errors: We have seen three different types of errors players are going through: stuck at Nexon logo screen, game freezing at the MapleStory 2 logo with loading bar getting frozen, and the game not responding after clicking "Play" on Steam. We are deploying a potential fix for the freezing at MapleStory 2 logo screen issue. We will work towards fixes for all the technical issues soon.
10053 Disconnection Issue: The MapleStory 2 studio is working on the solution for this. We don't have an ETA yet, but we will try to get this fix in place ASAP. Once we have more news, will provide updates.
Meso Sellers & Bots: We are rolling out new measures to ban meso sellers and bots from the game every day. Meanwhile, please make sure to stay away from purchasing mesos from these sellers. Based on the Terms of Service, you can get banned from the game if you engage in the trade. We have learned how sellers are transferring mesos to the buyers and we will be taking more aggressive measures. So far, we have banned over 6,000 farmer accounts, and we will continue to fight back against meso sellers.
Fairfight: This is still being discussed, and we don't have any information we can share with you yet. Since this has been one of the biggest topics, I am mentioning this to let you know that we have heard what players are saying. We're still working on this issue, but there is some good news: the upcoming Chaos Raids won't have Fairfight applied.
Thank you for being an awesome community, and making the Official Launch so successful. We will continue to work on the game with the community and our developers, to find what's best for MapleStory 2 long-term.
Sincerely,
Jungsoo Lee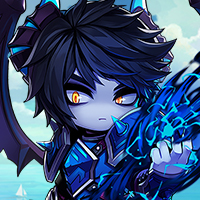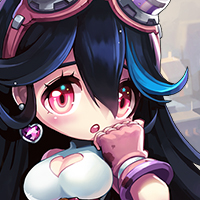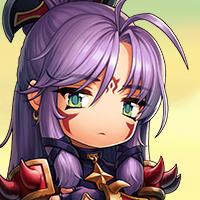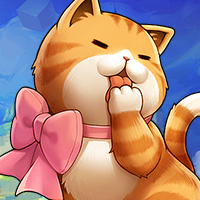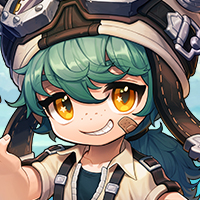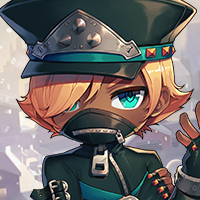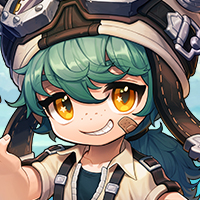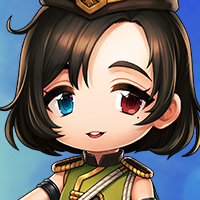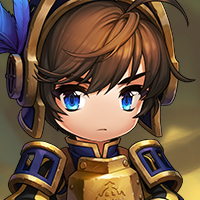 and 19 others.