Priest BOTs swarming in lvl 50 normal dungeons !!!
ShuangHua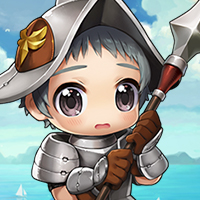 MapleStory 2 Rep: 510
Posts: 25
Member
I am start faceing with a lots of Priest BOTs in lvl 50 dgs. Can you guys do something against them pls? Also saw a mage bot when i was lvling my alt. That mage BOT was doing dungeons as wel -,-
I hope you guys are take a look on the reports what the players makeing in game, cause this is sooo bad. From 100 run i have at least 80 times priest bot or more then 1 bot in my pt. -,- I start reloging when i see any priest in pt. No matter BOt or not. got tired of them.