Style Crates made fair for both the Community and-
NOOBYIAM
MapleStory 2 Rep: 1,970
Posts: 36
Member
Nexon.
Pretty long post coming up! Look for Banana to skip to the poll options. (ALT+F). Otherwise, read below.
As you all may know, a rather hot topic at the moment is how the Style Crate was distributed towards the opening release of the game. For those not in the loop, check out this document:
Document Link
Now that you're caught up, onto the matter at hand.
I understand the mixed opinion that is received with this topic. Some say it's unfair for something such as cosmetics to be locked behind strictly RNG. Some say they are okay with it since it's only Cosmetics- as long as the game is not pay to win.
It's a very intrusive topic. Maplestory 2 is currently being adored by a wide-array of people. Many enjoy the game for it's creative aspect and enjoy hanging out with the many different players.
Steam alone currently as of this post hit 27k thousand players!
https://steamcharts.com/app/560380
. This does not even include pure Nexon-Launcher players which might be an added 60%!. That is great! However as you might understand, Maplestory 2 is a very community demanding game. A lot of it's highlights that everyone adores such as: World Boss Hunting, Creating and Selling UGC items, Making Houses, Playing Minigames with each other (And more) all require a steady and active playerbase and positive community. Tainting it with a Loot Box System regardless of its contents- especially with horrible rates and pricing is toxic for the community. Over the years Loot Boxes have stepped into grim territory earning the, "Hate" tag from many different people right off the bat. It's reputation has surely diminished.
It's gone as far as countries such as Belgium are making loot boxes ILLEGAL within their province.
Who's to say that 5 years from now Loot Boxes will be the root of all evil causing strikes to ban them everywhere? Loot boxes in general has earned a very bad rep and it rightfully did. Companies such as EA make their boxes WORSE than what it is here of what we have to go through.
However despite my rant on Loot Boxes in general, there is one game in my experience that makes having them fair for both the players and the company selling them:
Blizzard with Overwatch.
I'm sure many of you here have definitely played the game. Unlike Maplestory 2, it's Pay-to-Play where you have to spend at the minimum of 40$ to be able to play. It only makes sense then for their Loot Boxes (Cosmetic only based) to feel fair then right? You're not wrong. However I personally believe tainting the community with a Toxic Loot Box filled with so many different chances at stuff you don't want and pricing them for a crazy price (3$ a pop) is quite uncanny. It's not great for everyone- some can't afford to spend a dime meaning they miss out on the fun while everyone else gets to (Somewhat) enjoy!
Splitting the community on a game that relies heavily on its community is bad business practice.
Moving back to Overwatch for a quick moment- I'm sure you're all aware of how their Loot Boxes are structured:
• ) 2 Loot Boxes for 2$USD
• ) 5 Loot Boxes for 5$USD
• ) 11 Loot Boxes for 10$USD (1 for free!)
• ) 24 Loot Boxes for 20$USD (4 for free!)
• ) 50 Loot Boxes for 40$USD (10 for free!) + 10 Bonus Loot boxes from its current Halloween Event.
That's amazing pricing! Fair for the consumer and makes them feel good for spending for boxes. Maplestory 2 however?
• ) 1 Style Crate for 3$USD
• ) 10 Crates for 30$USD
• ) 50 Crates for 150$USD
• ) 100 Crates for 300$USD
• ) "Special Offer" 10 Crates for 30$USD (Free Halloween Chat Bubble)
You do not get bundle bonuses for buying in bulks and the 3$ to 1 Ratio is kind of sickening and discourages the player to buying more than what they're allotted (Unless you're a, "Whale" [Whale meaning a player who has the money to spend. Large Income or perhaps unhealthy spending habits).
It doesn't feel good buying these boxes knowing the odds are heavily stacked against you.
What Overwatch does right is that you can always look forward to getting what you want no matter when it is. You can get Loot Boxes for free just by leveling up and the contents inside the boxes never retire (Unless they're event items which return a year later anyways). If anything, new stuff gets added from time to time making Loot Boxes even more exciting to earn and open within the game. It's always a joy to have. Yet in Maplestory 2 the items are only available within a month period and will retire and we won't know when they will return.
It doesn't feel right and it doesn't make the player feel good.
To continue, an argument I see brought up is that Nexon will not make the game Pay to Win
for now
and that they need to make their income
somehow
.
I agree with this argument 100%. I think it's fantastic that they chose to make the game fully playable by just playing and understand that cosmetics may be quite expensive and to be honest I am completely fine with that as well. What I was personally expecting:
• ) Package sets like the ones shown in CBT would be available for purchase on their own for 80$+.
or
• ) Loot boxes are introduced but are fair
Neither really happened.
See the problem here for myself personally is that I am willing to give Nexon money for the work they've done with the game, the partners they worked with to make this happen, the advertising they spent for the game,
it's not cheap
. I applaud the business practice Nexon should enforce on cosmetic only items but to dangle them in front of your players is appalling and quite frankly very demeaning.
See, what Nexon chose here is what's known as the, "Short-Term profit". Meaning, they chose to price these items at a high rate while the playerbase is at it's healthiest to strike the quickest and biggest buck as fast as they can and they have a right to as well. They probably spent tons to get this game's servers running, advertising, paying their employees for their hours spent, etc and have to make that back fast to be able to pay their debts- it's completely fine and respectable. I only mention this as a way for them to consider changing this practice in the future. Now, this strategy is, "Short-Term" because it profits them the most and the fastest because of the high rates of items within these boxes;
they're guaranteed a high rate of making their income within a short period
however this practice Short-Term because it looks bad in the eyes of the consumers. Everything is RNG based and if you want the sparkly event set you need to spend anywhere between 101$-336$USD of receiving that set.
Considering the bills us, the consumers go through on our day-to-day basis: Food, Water, Electricity, Insurance, Mortgage Schooling, Etc? After going through all that, if you're not a Whale, do you honestly have 200$-500$ of spending money for a game that may not be around 10 years later down the road? Every month for that matter? It's not right.
The average player will see this, feel disgusted and not trust how the game is being ran and will eventually walk away from the game and it's community. I understand that the game can't hold everyone at the start forever, players are bound to diminish but the difference from a player-drop of players simply not interested in the game itself vs the player-drop of those disgusted by the company running it is a huge difference of a margin.
What I myself was expecting from Nexon with these boxes would be the, "Long-Term profit". I was expecting them to handle these boxes in a way that can pay their bills and income as well at a steady rate WHILE AT THE SAME TIME appease its community with fair loot boxes and avoid the controversy that comes from it. I was expecting something to be welcoming to the game's first day at launch but got quite the opposite with the details listed above.
Banana
So I propose, not only to Nexon, but to you as the community as well, several different, "Long-Term Profits" that I personally believe I would have expected to have seen when these Style Crates were introduced. Please vote in the poll provided at the bottom the one you like the most and let it be known how you feel.
Long Term Option 【A】 (This option benefits both the Community and Nexon)
• )
Put EVERYTHING from Style Crates in the Style Shop as well
︵‿ ︵‿ - I suggest a price of Hats, Gloves and Shoes being 5 coins (6$-15$), Suits, Tops and Bottoms being 10 coins ( 12$-30$) and Weapon Sets being 15 coins (15$-45$)
︵‿ ︵‿ ︵‿ - Minimum total of getting a desired set of 5 pieces is 39$USD while the maximum needed to spend for a set of 5 is 120$
︵‿ ︵‿ - HOWEVER, Style Coins are restricted to each style rotation meaning if a new style crate releases, the coins gained in the previous rotation can no longer be used in the new shop. This is to prevent players from saving coins for future shops and give incentive of buying future boxes and creates a steady income for Nexon.
As you can see, Option A is the option that many players felt was going to happen with the Style Shop. If you didn't get the items you wanted you could spend coins to get them within the shop. In my opinion this is very fair and if you don't have enough, you have a whole month to save up before the event style box ends.
✔ This benefits the community because they have what's known as, "Controlled RNG". If they don't get what they want, as long as they spend a fixed amount, they can soon get the desired item they want with time, no need to rely heavily on luck.
Players are given the option.
✔ This benefits Nexon's profits as it keeps the community reasonably healthy and provided positive feedback on their business practice. Happy customers means a healthy steady flow of income for months and years to come.
✘ Compared to how boxes are structured now, it is certain that Nexon won't make as much of an income as fast as they are now. However because of the community relatively happy with their new chosen business practice they can rely on a steady income that is sure to not diminish anytime soon.
If you the consumer want to be given the DIRECT choice of getting what you want as long as you put in your money sooner or later, Option A is for you.
Long-Term Option 【B】(This option benefits both the Community and Nexon)
• ) Split a certain number of the sets into different style boxes
︵‿ ︵‿ - The total number of cosmetics in the current Style Rotation (100 items total) are SPLIT into DIFFERENT style boxes so that you, the consumer, only have to worry about buying one box for your desired set to have a higher chance at completing your set.
︵‿︵‿︵‿- Sets are not split up. Only the Sets themselves in a bulk are split up. In other words, the Hat, Gloves and Shoes of a set are NOT in one box while the Suit and weapon are in a different box. The entire set will always be in one respective box.
︵‿ ︵‿ - I suggest the current number of items to be split into thirds so that our chances as the community are greater from getting the item set we desire
︵‿ ︵‿ ︵‿ - Style Box A has 33 Items with their respective sets. Style Box B has 33 items with their respective sets. Style Box C has 34 items within their respective sets (Note: I did not calculate how many items each set has so the amount in each box varies. Either way, each box should have an equal amount for the consumer).
︵‿ ︵‿ ︵‿ ︵‿ - Say for Style Box A you want your set of 5 that's in that box? Go ahead and go back to
https://random.org/
and change the number generator to 1-33. Say your set is numbers 1,2,3,4,5. See how long it takes you to get each of those numbers without one being a dupe. Theoretically you should get your results much faster compared to the original 1-100. ( I went ahead and tried it myself and got my result to be 45 boxes opened in order to get my complete set with the entire 33 items. That's 135$ and I still have extra items I don't want but can turn into coins for the Halloween items. I personally like that a lot!)
As you can tell, Option B is the option that just feels right for Loot Boxes in general. They're not flooded with so many items and you have a fair chance at getting what you want. Of course, RNG is RNG and you can still get screwed over big time but knowing that it's such a lower rate of items feels good to know I'll get my set much sooner compared to 100 items being in the box.
✔ This benefits the community because the rate of items in each box is much less and the rates are better for the consumer. They're bound to get their desired set eventually.
✘ However, RNG is still RNG. Even with a lower rate than before, if you're unlucky you could still spend anywhere to 300$+ if it's not in your favor.
✔ This benefits Nexon because they still ride on the pure RNG train and can still make as just money as they are now but will probably slow down sooner compared to having 100 items in a box.
If you the Consumer don't mind Loot Boxes but HATE the extreme rates at which it is to get your desired items, then Option B is for you.
Lastly...
Long-Term Option 【C】( Unfortunately, this option ONLY BENEFITS the Community)
• ) Items from Style Crates are tradable if they remain un-equipped.
︵‿ ︵‿ - As long as the item is not equipped, they can be traded to other players.
Short sweet and to the point. Simply making the items tradable is probably the best and healthiest option for the community. People will buy boxes and if they don't like what they get, they can simply trade with others for the items they want. Easy! However this isn't so good for Nexon. See, only a fixed amount of boxes are bound to be bought until the economy is filled with all the different options of items and sooner or later, no one will buy anymore boxes and resort strictly to trading for the items they want. Heck, some people may not buy boxes AT ALL as long as they have the mesos to buy the items from other players. It's obvious that Nexon will lose a big margin of a profit if these items were tradable hence why they aren't in the first palce.
✔✔✔ Probably the single best option for the community. Everyone is happy! Only those who don't play as much as well as not have the money to spend are affected.
✘✘✘ Probably the worst option for Nexon. They don't make nearly as much of an income compared to the previous options stated, let-alone the practice they have going on now. Nexon needs to make money and this certainly won't do it.
If you want what's fair to the community and rather just not really care about Nexon that much, Option C is, well, unfortunately for you, haha.
My personal opinion? I love Option A the most. I love having controlled RNG but don't let me sway you..
I created this topic so that we the community can voice our opinion and hopefully be heard by Nexon.
I'm all for Nexon charging much for cosmetics only but I personally believe this is going a bit too far.
Before we go I have one last thing to mention:
Bonus Option:
• ) 1 Style Crate is handed out FOR FREE to players who win 5 minigames (Limit of 3 per week).
︵‿ ︵‿ - Every time an event Loot Box is introduced to MS2, players can get 1 Box for free if they participate AND win 5 minigames (Regardless of what they are).
Short, sweet and to the point. I personally believe Nexon should HEAVILY considering adding this no matter what. Handing out free boxes of your current event to players who just play the game and interact with it's community is a NO BRAINER. It keeps the community happy, healthy, strong, everything! This is great for players who cannot spend a dime on anything and really has to watch their money. Knowing they can enjoy their favorite game and be a part of the community is.... honestly... just an amazing thing..
We band together... we play together, we can all enjoy this game together... It honestly brings tears to my eyes typing this up right now. I love and care for this game and I only want what's best for it. I know and feel with how things are going now with these current Style Crates can only spell imminent doom and gloom for this quite wonderful MMO we have here. Please don't split the community. Keep everyone engaged no matter what. With a limit of earning 3 per week is not harmful in any way and if anything it gives those who do have spending money a taste of the box and is practically advertising them to buy more.
If you read my post, thank you.
I only want what's best for this game, its company and its community. The decisions made really says a lot about what a company thinks and does with its game, no matter how many blog posts are made. If a Nexon Representative is reading this, please consider any of these options as well as the bonus one.
I myself? I don't care personally what will be done. I just know the community may be cut short much sooner than it could be knowing the imminent trail that lies ahead.
So what do you think? Feel free to vote. Do you agree, disagree? What are your thoughts? Let them be heard. Not only is it Nexon's responsibility to keep this game healthy, it's we the community's as well,
it's your responsibility.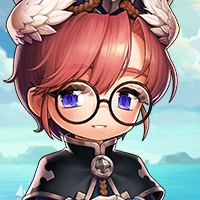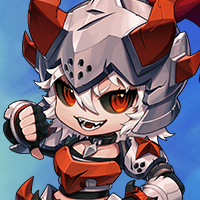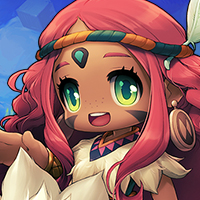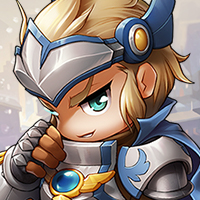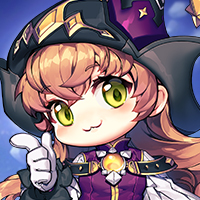 What option appeals to you, the consumer, the most for the change in Style Crates?

23 votes

Option A ) Give me a Direct choice

&nbsp

70%

(16 votes)

Option B ) Cut the rates in the boxes by 66%

&nbsp

9%

(2 votes)

Option C ) Make items in the boxes tradable as long as they are not equipped

&nbsp

13%

(3 votes)

I have a suggested change to crates myself. (Post Below)

&nbsp

0%

(0 votes)

I do not agree with your points (Post Below)

&nbsp

9%

(2 votes)