So I Found A Leveling Exploit - Name: FFMaplehype
FFMaplehype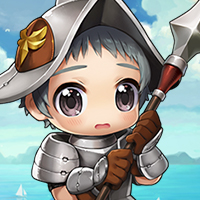 MapleStory 2 Rep: 310
Posts: 5
Member
While some may already know this, it came to me as a huge shock that once reaching level 11 or so, you don't have to slay a single monster if you want an early level 50.
(Or so I assume)

*Disclaimer* - I haven't done more than 3 whole levels myself to confirm that, YES, indeed -> The House-Designing tutorial gives off a percentage amount XP every time you place an object.

Dephending on how fast you tap *Space* (to place an object) and *E* (to then remove the object) it can feel like you just popped the juiciest coupon, to then find yourself on top of a big monster hoard with cute little noises from their slain bodies deafening you as the XP bar goes from left, all the way to his buddy right. *Level Up*

I want this gone.

Reason is simple, it ruins the fun of progression in my honest opinion - and you know you wanna try it out if you've played through the game a trillion times, but it's an exploit - And that just isn't right. Also for the sake of newer players finding out. Let them have the experience of playing the game properly.

(I see my own hypocrisy, basically making a tutorial here - I didn't find the ''Report-Bug-Buttom'' in-game)

Even if it's just for the early levels, I still think it should be removed.

Thank you.