QoL for Alt Characters: Main Character System
MONSTR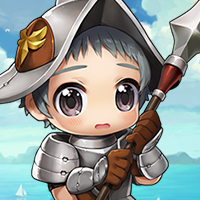 MapleStory 2 Rep: 1,240
Posts: 33
Member
Main Character System: The "Main Character" will have their info become Account Wide. Using the Character Select Order to easily switch who will be your "Main Character". A player on their Alternative Character will have an asterisk* beside their name in which you can hover over to see who they are. *Every reward Untradable/Unsellable/AP/Trophies/etc will be Gray'd out until clicked on by the Main Character. The only exceptions being Drops, Side Quest XP/Meso, Epic Quest, and Mob XP/drops. Only Maxed Alts contribute to Presige Rank. Basically not rewarding your Alts with anything significant other than Dungeon Drops until they are the "Main Character". The Main Character account wide features the listed below.

Guilds/Friend List: All your Alts will share your MC's Friend List/Guild. Removes the need to clutter friend lists and prevents you from taking a valuable slot in a Guild.

Life Skills: Your MC's life skills are now shared to your Alts. Since it's shared there should not be a way to boost your Life Skills.

Exploration Progress: MC's map progress is shared to Alts.

Prestige Rank: Exp from you max level Alts will be funneled to your MC. All Prestige Perks will be active for your Alts.

Trophies: The MC's Throphy list is shared to the Alts. Alts do not get rewarded for what they contribute.

Side Quest: These are inconsequential. It's mainly for the completionists.

Feels overcomplicated. I would rather there just be more account wide features. But, I don't think Nexon wants that. It might make things too easy or too limiting. I compromised and thought of why not just allow us to progress fully with one character at a time.

TL:DR: The idea is to make players choose their "Main Character". The "Main Character" will have all their Social Aspects, Life Skills, Exploration Progress, Prestige Rank, Side Quest, and Trophies* tied to the rest of the selectable characters you have created. This is to fix the current problem of making a new character and feeling like you're starting from scratch.