Flutterbits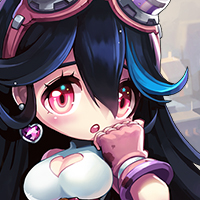 MapleStory 2 Rep: 660
Posts: 10
Member
Hello, this is Flutterbits and I'm here from the maple-chat discord.
I live in California and my favorite class is wizard, I haven't really been on the forums much before today so I'm gonna check it out. lol
My favorite food is sushi and I love listening to Vocaloid music, my favorite artist being PinocchioP.
Anyways, I hope you all have a good day.