inharmonius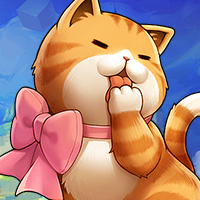 MapleStory 2 Rep: 1,000
Posts: 59
Member
✪ Please DO NOT send applications through the automated system on our website anymore, we will be holding interviews with new recruits directly. Please instead leave contact information or PM one of the officers within the game (Luck, Joons, Madakay, Azark, Waifu) ✪
Hello all!
I'm here to introduce
"Euphoria"
(Hardcore). We are a group of 15 friends that have played with each other for approximately 10 years. We have a history of being a high-achieving guild in many other MMORPGs including World of Warcraft, FINAL FANTASY XIV, Blade and Soul, Dragon Nest and Aura Kingdom completing all end-game content with competitive speed. We are the same Euphoria in the previously listed games. We also have a history of playing on GMS Broa from 2005~2008. We play a few games on the side including League of Legends, Fortnite, CS:GO, Overwatch, Dragonbound, The Forest, PUBG, RO, TOS while waiting for more content. We have guild movie nights as well~
The average age in the guild is approximately ~25 and the guild is
18+ ONLY
. We consist of players primarily from NA. We have experience in KMS2/CMS2 and CBT1/2. Our current goal is to recruit highly active and motivated members to join us on launch and plan to be a member of our core roster. We have extremely dedicated members willing to contribute to the guild and it's members in order for all of us to reach and clear end-game content as soon as possible. Average GS atm is 10k+. Members who are willing to also download KMS2 in order to attend practice raid is an absolute plus.
As of now, recruitment will be determined purely by raid tryouts and interview
Achievement wise, we are the 3rd server clear for Chaos Papulatus and 3rd server clear for Chaos Infernog. If you feel that you are a top level player with knowledge of optimal builds and rotations please consider attending a trial. We are currently looking for 25m+ damage done per minute on the chaos raid dummy with ONLY house buff.
Raid groups will be determined by members who have put in the most effort. We do not hand hold members through any raids but we will provide all the information and resources necessary to clear that raid. Organized practice groups are currently being formed members willing to learn.
We use discord as the primary form of communication and it is mandatory for all members to have discord and a microphone. There are useful information for members including guides, spreadsheets, and schedules on our guild discord.
If interested, please visit the guild site and please click "Apply Now". If you need anymore information on the guild feel free to send me a PM with your discord name or join the discord through the website and a moderator will message you.
We currently have 4 concurrent raid groups running every single day. Primary raid times are 7 PM - 9 PM EST, 9 PM - 11 PM EST and if needed we have a late night raid group which begins at 11 PM.