[Guide] Flearas' House Handbook: Tricks + Concepts
Flearas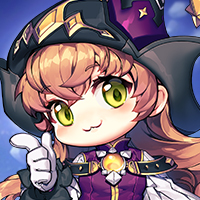 MapleStory 2 Rep: 2,275
Posts: 47
Member
Flearas' House Handbook: Tricks and Concepts
This guide showcases building tricks and concepts to help you make creative builds. If you want to know how housing works, commands available, or the benefits you may receive from housing, view Pose's helpful guide here.
Over the course of both Closed Betas, I've spent loads of time building. I won in the first beta's building contest and achieved rank 1 on the star architect rankings for the month of July during Closed Beta 2, successfully beating out a trophy house. Now I'd like to share with everyone in the community several tips and tricks I've learned to help create more wonderful houses. This guide will be long so grab a cup of coffee and get comfortable.
What I won't do: Tell you exactly how to build your house.
What I will do: Give you several pieces of wisdom to help make decisions for your builds.
Check back later as I may update this list with more tricks as I remember them. If so, I'll tack them on at the end. I'll be listing these tips in bold and describing them afterward.
-Blinds are the single most powerful building object you can place; functioning as walls, curtains, railing, adding depth to other blocks, or capable of creating animations with computers. Blinds also cost merits.
There's a lot to say about what blinds can do, but they have two modes when used in place of walls. Blinds can be placed either on the inside of your "wall" or on the outside. If placed on the inside, no other objects can be placed along the inside of that wall and the same can be said for the reverse. This is both a limitation and a freedom for you as a designer, but their usefulness will come down to your creativity.
Will the blinds block off building along the outside of your wall? Consider designing that area a path to walk along. Will they block off building along the inside of your wall? Consider designing that area of the house a place to walk and place your furnishings on the opposite area. Decide which of these approaches you'd like to take before you begin building walls with blinds.
Either way, you're going to use a lot of blinds should you choose to take advantage of them, so be aware of the hefty merit cost.
-Bridges exist in the form of benches.
Bridges are an excellent method of creating walkways while preserving visual space. They must always be placed on top of the surface you'd like to form a bridge over since they're low to the ground and if you aren't careful, you'll end up creating unwelcome terrain since they aren't flat. The alternative to benches would be iron shelves, but iron shelves can only create a maximum bridge length of two squares, but more if lined along a wall. Blinds will leave space when added to the side of benches, but will line up evenly along the side of iron shelves. You may also combine iron shelves and benches together to create the illusion the benches are screwed into the iron shelves.
-Respect the camera
This guide's only discussing the default, isometric camera view. Be careful your structures aren't being obscured by the camera clipping into terrain. That being said:
-The Bowl method
The Bowl method is a house design archetype you can use to stuff a whole lot of content in your house without destroying your camera with the added bonus of granting the best possible vantage point. This revolves around building the middle of your house low and the edges of your house high. If nothing is constructed high in the middle, nothing can obstruct the camera from seeing the north areas of the bowl. Building high at the south edge of the bowl can't obstruct the camera at the low end of the south edge, but if you aren't careful it can obstruct the middle. For this reason, the Bowl Method usually has a gap between the bottom and top edges of the bowl along the south side.
-Guide your guests
Decide how you want to clue your guests that there's more content to see. This can involve rivers or walls, but walls are a restrictive choice and take up visual space. Still, this could be desirable, or even preferable, to rivers depending on the goal of your build. Blinds perform a similar function for guiding your guests as a middle ground between rivers and walls... but they cost merits.
You may also guide your guests by selectively adding points of interest (PoI's) strategically so the guest will naturally wander from one PoI to the next. One such PoI can be as simple as a farming/ranching object. They may also be staircases (something must be at the top!) or sudden changes in environment (Have to check out what's up with that!) The potential for PoI's are seemingly infinite. If you want to make a PoI, think about what your guests may find interesting and place them where you believe they'll attract interest.
-Help your guests
Your guests need to be able to move around. This also means giving them the necessary surfaces or utilities to recover from an accidental fall or reach high areas quickly. Flying mounts are great, but they don't rise as quickly as jumping up the side of a wall, walking up stairs, or interacting with a teleporter.
In my Closed Beta 2 house, I provided several methods to climb vertically from many locations. These included staircases, portals, and hanging walls strategically placed to provide quick access. The result is similar to a spiral or helix design (think Dark Souls 1 level design philosophy.) If you see an area where you believe your build can benefit from a vertical aid, go ahead and try to determine if you can provide this feature.
-You can play soccer.
But also:
-You can't play soccer.
Maplestory 2's housing mode is kind enough to provide us with the command /hostball. This command will spawn an interactable ball in your house you may kick or push around as you please. It's also affected by gravity. We even get to change the size of the ball using size modifiers via /hostball 1, /hostball 2, /hostball 3, all the way up to /hostball 10.
Unfortunately as of the present date of this guide, the hostball is also extremely prone to desynchronizing across clients and dissapearing when hit by certain skills. Until these bugs are fixed, you can design your builds around utilizing the hostball for fun, but you'll have a very difficult time fulfilling your wishes.
On the topic of commands:
-You can change gravity.
By using the command /hostgravity, you may set force of gravity in your house. Simply put a number after the command to set the gravity to that number. There's a maximum and minimum gravity housing will allow, but these parameters are pretty extreme. 1 being default, you may set the gravity below .01, for example, or set it to 10. I don't think there's a difference in gravity below .0001 or above 10, but feel free to prove me wrong.
-Computers can control your house.
If you aren't using a computer in a house with several interactable objects, you're missing out on a lot of potential. For one thing, computers can activate all your lights, turn on your miners, make your merit men dance, or open/close your blinds without you ever having to lift a finger. They can also create switches to control several objects at once. You truly have automated control over your house, but the computer comes with limits.
For one, only three computers may be placed in a house. For another, each state may have three initial actions, three conditions per state, three actions per condition, and must proceed to the beginning of a state once a condition is fulfilled. Does that sound confusing? The UI makes this clear and simple.
Still not clear? Don't worry, once you get the hang of it, it's easy. I don't know how many states a computer can have or if there's a limit at all. Feel free to stress test these things to find a limit on states; I didn't test this during Closed Beta 2.
-You can animate with blinds wired to a computer.
You may do this by wiring a computer to open/close your blinds in sequence. You may also set three computers to animate more blinds at once. Beware: blinds, along with most interactable objects, will generate noise when turned on or off, so be prepared for you and your guests to listen to what you set up.
-Computers can only be tested live.
Unfortunately we don't have the ability to wire up objects to computers in the decor planner and computer logic isn't saved when you save a layout. This means you must set up the logic for a computer while your house is live and resetting your floor plan or removing a computer will permanently remove all logic from your computer(s) until you rewrite them again. If you want to set up computers to help host an event, remember to give yourself time to do so before the event begins since you can't save the logic.
-You may prevent wall climbing without disabling wall climbing.
Want to prevent players from climbing certain surfaces? Consider using windows or liquids instead of disabling wall climbing altogether. Neither of these objects are climbable and you can use them to set up dividers as you see fit. I didn't experiment too heavily with objects which prevent wall-climbing, so there are undoubtedly several blocks which will serve this function. Try messing around in decor planner with different blocks to find which blocks have this property.
-Squares are boring.
Ironic coming from a game made of blocks. It's a good idea to add "curves" to your rooms to make them more visually appealing. This is an achilles heel, because for ever curve you make, you lose that much building space due to the way wall blocks take up an entire square. This is why blinds are brilliant as replacements for walls as they take up less visual space, but you'll still lose that space to the wall.
-Choose your color palette.
Which colors make up a good set for building? I didn't go to school for that, but I usually stick with what's visually appealing to me. The best advice I can give is to step back and decide if there's a better color to go in place of the blocks you've set down. If you're satisfied with what you've built, chances are other people will be too. If you aren't satisfied with the way it looks, don't expect to find many who are.
-Grow your grass.
Remember most grass blocks (not cubes) are symmetrical across the X and Y axis... which means they'll look the same no matter which way you turn them. They'll look boring if you only place one type of grass block if you're aiming for a wild, overgrown look. To make up for this, use grass of varying heights and shapes and arrange them so you have low, medium, and tall blocks in sequence. This is what I call, "Growing the grass." You can also use this trick by placing a tall grass block on terrain below a low grass block and vice versa to mess with visual height differences.
-Trees can be stacked.
You have access to both trunk and tree pieces. Using these, you can stack trunks as high as you like before placing the top of the tree. Use this trick to add variance to your landscapes, but also...
-Trees can serve as pillars.
We don't have a lot of pillars. Tree trunks can be used for this purpose if your build can get away with them. This isn't a large increase to your pillar options, but it's more than before.
-Know your traffic.
Figure out where people will stand and hang out. Some places will be more populated than others, and it's up to you to determine where those places will be. If you want people to frequent that location, that area should receive the most attention for detail. If you want people to frequent other locations in your house, determine why they aren't being frequented and address it in your design accordingly. Also be aware the places people will frequent are heavily influenced by the location of your house's entrance. Therefore:
-Set your house's entrance.
You have the power to set the location where people will enter your house. This can be set with a certain named object in your building menu (search "entrance.") You may take advantage of this to show your guests the first thing you'd like them to see. In my CBT2 house, I set my entrance at the location I wanted to serve as my house's "hub." As a result, most people hung out around the hub and new guests were quickly drawn into the action with the other guests. Other houses can use this to immediately show new guests the best view in the house.
-There are four liquid types.
We have access to water, ocean, swamp, and oil blocks. I'm personally a fan of water blocks the most, but be aware these blocks cost merits. A lot of them. Be extremely careful when planning to use water blocks: the cost will add up fast. On the subject of liquid:
-Water isn't opaque.
This means you can place objects under or behind water and they'll still be seen. Nexon uses this often in beach maps to place coral beneath water or chests behind waterfalls. Take advantage of their tricks for yourself! Speaking of waterfalls:
-Waterfalls can be used to guide.
Waterfalls are a great way to clue in the guest there's something higher. The water has to come from somewhere, after all! They'll cost a lot, but you may find a clever way to use them in your visual design if you feel you need to provide some clues to help your guests see everything there is to see.
-Music has a range.
Sadly, Nexon hasn't provided us with a feature to auto-play music throughout our entire house. What we can do instead is have guests play music for others to enjoy, but that music can only extend so far. Find out how far music can be heard throughout your house from favored positions and design accordingly. If you want your guests to enjoy music in other areas of the house, they'll have to be in range of the area where it'll likely be coming from.
-Animated objects keep your house alive.
Using these kind of objects, you can make your house feel alive even when nobody's home. The miner and fruit farmer NPC's are fantastic for this role and you may use a computer to make them automatically turn on when the house is loaded. I had a few people who would stay in my house because there was movement going on in the background making the place feel alive.
-Don't be afraid to destroy what you've created.
It happens. You work hard on something but it just doesn't look right. In that case, you may end up having to scrap what you've created. This will happen. Don't be afraid to throw away something you've worked on and, in fact, expect it to happen. You'll still own the blocks you've placed and you'll have a greater understand of the space you're building in. In the end it's up to you to determine what's best for the house.
-We don't have ladders.
Since Nexon didn't give us these, you'll have to get creative. Ladders would've been great to save loads of physical and visual building space, but we have to settle with objects like stairs and portals. Stairs take up large amounts of space and portals are small, but give off a lot of light. You may also combine stairs and portals for creativity, but these are your options in place of ladders.
-Portals can string together.
Want to force your guests to move in a straight line or tour them around the house automatically? No problem! All you have to do is link portals together so once a guest touches one, they'll be teleported to the next, and then the next, and so on until they reach the last portal.
User "Smash Senpai" used this to make it appear as though the player is climbing a waterfall.
You may set the portals anywhere you want and connect them however you wish so get creative; your options are endless!
-Fences are limited.
Be careful when using fences. Many of these are part of incomplete sets and don't have corner pieces. Your options are deceptively limited and you may find yourself paying for a fence piece you didn't want. For this reason, it's a good idea to place the fences in the Decor Planner to make sure the fence you're building is the one you want.
-You have one chance to hook your guests.
The first impression is all you have before they turn around out the door. What this means for you depends on your build. Don't expect everyone to love what you've made and remember some people have different interests than you.
-
-
-
-
-
This is all for now. I may add more tricks later so check back from time to time to see if anything's new. Housing is a pretty expansive mode and there are undoubtedly countless tricks and concepts at your disposal. If you can think of a good concept not on this list, feel free to share it in the comments and there's a chance I'll add it to the list (with your name credited!)
Thank you for reading and good luck with your builds. I can't wait to see how creative people can be with their houses!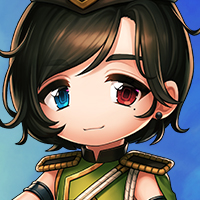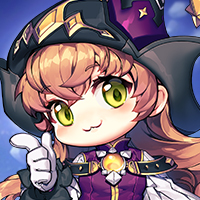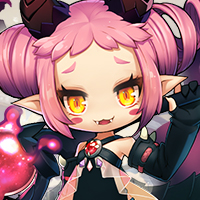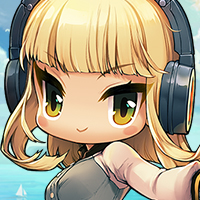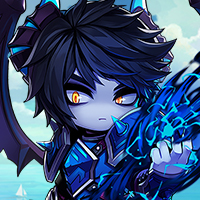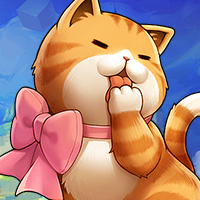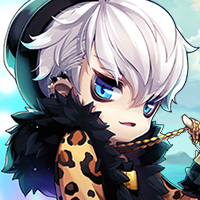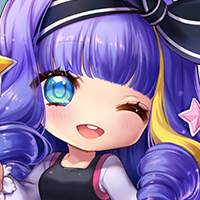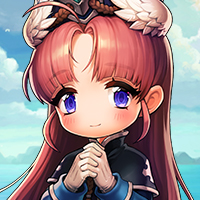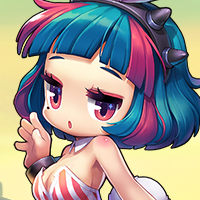 and 4 others.