During the October event period, the Escaped Moon Bunny world boss spawns at the following times:

NA West: 02:30 AM - 05:30 AM UTC
NA East: 11:30 PM - 02:30 AM UTC
South America: 10:30 PM - 01:30 AM UTC
Europe: 5:30 PM - 8:30 PM UTC
Oceania: 08:30 AM – 11:30 AM UTC
[Gameplay] Ping Inconsistencies
Async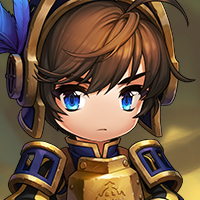 MapleStory 2 Rep: 925
Posts: 12
Maple Guide
Date/Time:
Ever since the patch on 9/12/18 there have been wild ping inconsistencies on the NA West server.
Background:
Before the patch the ping was already terrible as I have decent internet and live in Arizona yet would get on average 140 ms connecting to NA West's server which is in Oregon. I pinged several public servers all around Oregon and to all of which I had a ping under 80 ms, obviously there were some routing issues for the NA West server.
Description:
Now after the patch my ping fluctuates wildly between 70-600 ms, averaging at about 300 ms. This is a known issue among the entire NA West community so it is not localized to my area or my machine.
Reproduction Steps:
Connect to NA West server from a machine located in Arizona on the most recent patch for GMS2 released on 9/12/18.