Dreaming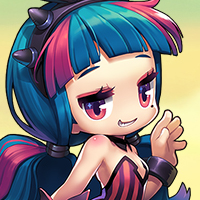 MapleStory 2 Rep: 1,370
Posts: 9
Member
Good afternoon everyone!
Lately, I've noticed that a lot of people have been uploading CC items that involve "skin tones"
Such as strapless tops, tank tops and baby tees. Sometimes, it just seems awful because the skin tones do not match the one of the top,
or, alternatively - the creator floods the market with a bunch of different skin tones for the same top essentially.
It would be really nice to have some 'transparent paint' color that wont show up on the actual shirt, so people could make such clothes
without wasting too many Merets or spamming the market with the same item.
I'm not so big on coding/programming so I don't know if such a thing is possible, but I'd love to see it getting fixed in the future.
Thanks in advance!