Theory Crash and Burn Scheme
LastSaturday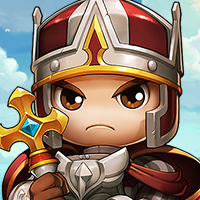 MapleStory 2 Rep: 1,505
Posts: 81
Member
I have a theory Nexon is planning to have the game crash and burn and run with the money. This would explain why they do nothing and are introducing new cumbersome features, letting exploiters and bots roam free, and why they do not care at all about the prize pool for Mushking.
Because it's all temporary and not meant last, Maple Story 2 is basically The Producers. If they can shut down the servers within 2 years they'll make off with all the money they've already gotten and the people, who can bear the terrible new features and will give them money, will be a minority not big enough reason to keep the game open

I believe this is the most likely reason Nexon has introduced new features like Fair Play and just genuinely does not care.

What are your thoughts?
Does this seem right?

68 votes

Seems Right

&nbsp

21%

(14 votes)

No Nexons just incompetent

&nbsp

44%

(30 votes)

No

&nbsp

31%

(21 votes)

My own theory (posted in the comments)

&nbsp

4%

(3 votes)