GunPowder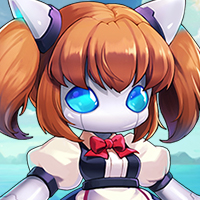 MapleStory 2 Rep: 2,875
Posts: 112
Member
Was there an improvemnt in ping for you since CBT2?
What's your ping at the moment?
Was server optimization discussed during the Premiere event?

For those who don't know how to check for ping: Under graphics, tick the "Display FPS" box. Your ping will be displayed in brackets next to your FPS.

Poll is intended for players who play on the server closest to them.
What's your ping?

61 votes

0-50

&nbsp

25%

(15 votes)

51-80

&nbsp

25%

(15 votes)

81-120

&nbsp

16%

(10 votes)

120-150

&nbsp

7%

(4 votes)

150-200

&nbsp

11%

(7 votes)

200+

&nbsp

16%

(10 votes)