During the October event period, the Escaped Moon Bunny world boss spawns at the following times:

NA West: 02:30 AM - 05:30 AM UTC
NA East: 11:30 PM - 02:30 AM UTC
South America: 10:30 PM - 01:30 AM UTC
Europe: 5:30 PM - 8:30 PM UTC
Oceania: 08:30 AM – 11:30 AM UTC
Maple Story 2 For Nintendo Switch Please!
Kazu5542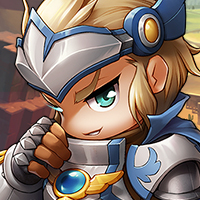 MapleStory 2 Rep: 430
Posts: 16
Member
I have just noticed they are adding free to play games on the switch, so I thought what If they had Maple Story 2 for da switch? Now, wouldn't that be awesome!