Nyura's Ice Cave [Updated: 27/9/2019]
Nyura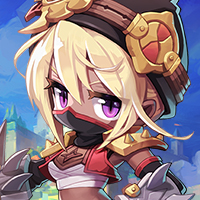 MapleStory 2 Rep: 6,690
Posts: 296
Member
edited

5:14AM

September 27, 2019
in Fan Media
Heyoooo!~
I enjoy drawing random things that inspire me to draw them
when I'm not too lazy
, so I'll be sharing some of my random art here. I will attempt to keep it mostly
Maple-related
, but I will also sometimes share some unrelated pieces as well!
Starting off the thread with a random drawing I recently did of what will be my future MS2 character, as well as my friend's character.
-UPDATE July 12 2018-
Non-MS related drawing done for my friend's birthday. Spoilered because it might be a bigger size than initially planned for!
Wouldn't you know it, it's Pokemon instead :0
Thread shall be updated whenever new artwork is present!