Would you be okay with getting MS2 earlier IF...
LuminaEdge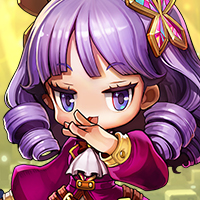 MapleStory 2 Rep: 8,435
Posts: 361
Member
...it meant having a copy-paste version of KMS2 with no localization changes other than a translation?

No changes to the game, no unique considerations like rebalancing xp/removing Lumistones. Simply getting kMS2 but with a few dungeons/content locked away till players progress enough to justify unleashing them again?

What if it meant we could have been playing official as early as JULY? Would you prefer to have this instead of waiting till october 1st/10th?


Would you take a 1:1 localization of kMS2 if it meant getting official in July?

41 votes

Yes, i'd rather just be playing now.

&nbsp

34%

(14 votes)

No, the changes we got are worth the wait.

&nbsp

66%

(27 votes)