Cant play , Launcher goes WEIRD
MrStas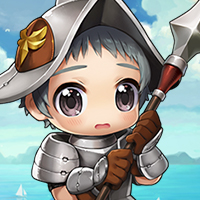 MapleStory 2 Rep: 560
Posts: 19
Member
When i click the launcher it opens normally and when i move the mouse cursor over the launcher
it start to pop a different random blank windows and random MyPc folders that makes the launcher unusable , i cant click on anything inside the launcher,
anything i click i just spam more random pop ups.
Here a video that explain the issue :
https://vimeo.com/user87506978/review/280951149/15652cc4ce
and here a picture that explain the issue:
https://imgur.com/a/GWz8MDu
Things that i tried :
* I restarted PC many times
* Re-downloaded & reinstalled game launcher and game files
* Installed launcher a different folders all over the computer
* tried to launch as admin
PC Build (if that helps) :
AMD Ryzen 5 x2600
GTX 1080
16RAM
Win 10
Nothing fix the problem.
Please guys help a friend up ! nexon support is pretty lame and i probly wont get answer by them.
Will nexon ever do something right ?