Closed
Is spending merits to res Pay 2 Win?
WifuPillo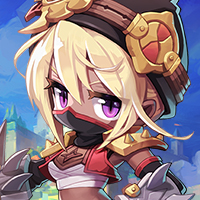 MapleStory 2 Rep: 1,205
Posts: 75
Member
Hey guys i just thought about this after reading post/comments about the game being p2w or it going p2w. And after playing the cbt2 the only real pay 2 win that i could really say that could be considerd p2w would be the option to resurrect with merits. After you have used up your 3 free resurrects you get during the hard dungeons, fire dragon, and balrog. At the time i did not see it as pay 2 win. But thinking about it now i could see why some people may think that it is. Since if someone really wanted to they could just keep spending the merits(aka real money) forever till they killed the boss. To get the gear, to get ahead of the people that cant. But you can also argue that if you get good you would not die and you would not need to spend money to resurrect. What do you guys think about resurrecting with merits? do you think its p2w or its not p2w? let me know.
Pay2Win?

6 votes

not p2w

&nbsp

50%

(3 votes)

its p2w

&nbsp

33%

(2 votes)

its a little p2w

&nbsp

17%

(1 vote)
This discussion has been closed.